White Papers, Case Studies and Reports
We've captured the high points of our clients' experiences with our solutions — greater compliance, faster turnaround times, more efficient workflows, and reduced call volumes — in case studies, reports, and white papers.
MRO White Papers & Reports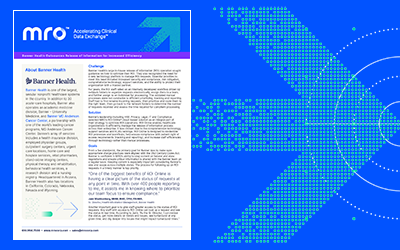 Background Summary Banner Health's large in-house release of information (ROI) operation sought guidance on how to optimize their ROI. They also recognized the need for a new technology platform to manage ROI requests. Essential priorities to meet this need included...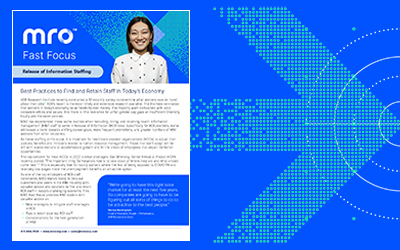 ADP Research Institute recently conducted a 17-country survey to determine what workers love (or hate) about their jobs¹ . ADP's report is the most timely and extensive research available. The Institute concluded that workers in today's economy value flexibility over...
MRO White Papers & Reports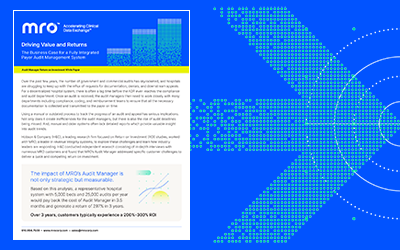 Over the past few years, the number of government and commercial audits has skyrocketed, and hospitals are struggling to keep up with the influx of requests for documentation, denials, and downstream appeals. For a decentralized hospital system, there is often a lag...
An expert panel of health information professionals, assembled by AHIMA and MRO, explore best practices in clinical data workflows to ensure timely response and optimal data exchange methods to provide for the confidentiality, integrity and availability of a patient's...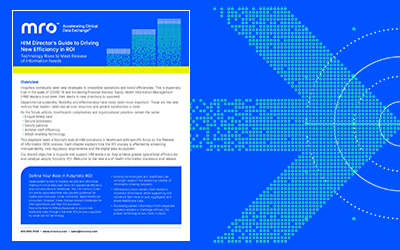 Technology Rises to Meet Release of Information Needs