Success Stories
Ask our clients to tell you about their experiences with our solutions and you'll hear it again and again: MRO boosts productivity and revenues. Read below to learn about some of our success stories.

Ochsner Health System, comprised of 29 owned, managed and affiliated hospitals and more than 60 health centers, partnered with MRO to handle Release of Information across its system. Delivering a truly enterprise-wide disclosure management solution, the implementation allowed Ochsner to achieve the standardization and centralization they sought. MRO's solutions, including an Epic integration and off-site remote ROI processing services, enabled Ochsner to realize efficiency and quality improvements across their organization.
Sandra Allen, RHIA
Director of Health Information Management
Ochsner Health System
Read the full story >>
---

After successfully implementing MRO's enterprise-wide Protected Health Information disclosure management solution – including a full integration with the ROI module their Epic electronic medical record (EMR) – Lexington Medical Center was able to reduce ROI processing times by half and leverage MRO's Remote Services team for audit support.
Linda Grimes
Assistant Vice President of Health Information Management
Lexington Medical Center
Read the full story >>
---

Mississippi Baptist Health System gained efficiencies by outsourcing several key tasks to MRO, leading to an increase in time savings. Mississippi Baptist also benefitted from MRO's quality-infused workflows, dramatically lowering their breach risk exposure.
Patsy Raworth,RHIA
Director of Health Information Management, RAC Coordinator and Privacy Officer
Mississippi Baptist Health System
Read the full story >>
---

By transitioning to MRO's ROI Online® solution, LG Health/Penn Medicine has been able to address its evolving challenges, including a need to fully integrate its ROI solution with the ROI module in its Epic electronic medical record (EMR) to automate multiple workflow steps and avoid time-consuming dual-logging of ROI requests.
Charlotte Walton-Sweeney
Director of Health Information Management
Lancaster General Health/Penn Medicine
Read the full story >>
---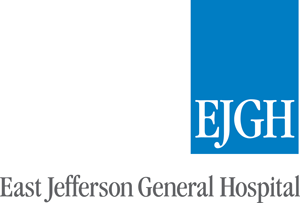 HIM leaders at East Jefferson General Hospital partnered with MRO to standardize PHI disclosure management processes and policies across various hospital departments and 23 physician practices. With MRO's solutions in place, the organization benefits from reduced financial risk, improved turnaround times and efficiencies, and enterprise-wide electronic tracking and accounting of every request.
Collette Zeiour, RHIA
Director of Health Information Management
East Jefferson General Hospital
Read the full story >>
---

After transitioning through a series of ROI services partners due to unsatisfactory performance, Ardent Health Services' HIM leadership reports finding a long-term partner in MRO. Ardent leverages MRO's shared and staffed PHI disclosure management solutions across facilities in New Mexico, Oklahoma and Texas.
Kimberly Suggs
Corporate HIM Project Management Director
Ardent Health Services
---

Using MRO's ROI Online®, LVPG was able to centralize and streamline PHI disclosure processes across 110 physician practices to improve efficiency, compliance and patient satisfaction.
Tim Adamchik
Director of EMR Operations
Lehigh Valley Physician Group (LVPG)
---
Using a variety of meaningful use solutions that are fully integrated into MRO's proprietary ROI Online® disclosure management platform, The Chester County Hospital and Health system was able to attest for stage 1 meaningful use in an efficient way that provided ease of use to its patients.
David Borden
Chief Technology Officer, MRO
The Chester County Hospital and Health System
---
North Carolina medical group switched from an on-site ROI outsourcing vendor to MRO's shared services ROI Online model to better manage all complex processes and avoid legal, operational and service risks
Bill Edwards
Chief Executive Officer
Pinehurst Medical Clinic
---
This New Jersey non-profit community hospital transitions from a large outsourcing ROI vendor to MRO's staffed services release-of-information model to meet the needs and enhance the level of quality and care of the medical records process.
Bonnie Zahn
Inspira Medical Center Woodbury
Woodbury, New Jersey
---
"For years, we've considered processing our ROI in-house to take advantage of our McKesson HPF system, but we didn't want to get buried with processing and administrative tasks. By partnering closely with MRO, our HIM team ensures a smooth transition and maintains an efficient customer-oriented process."
Zelda Greene, MS, RHIT
Administrator, Health Information Management
Lehigh Valley Hospital and Health Network
---
"MRO has provided our facility the ability to move out of the "dark ages" with our release-of-information process. We have seen a significant, positive increase in our request turnaround time and ability to manage the process on a daily basis. The business model we selected has allowed our staff to focus more on getting requests processed in a timely manner. The staff at MRO have always been accessible, open to suggestions, and responsive to our requests. We only wish we did this sooner."
Kelly Henry, RHIT, CHP
Director, Health Information Management
Riddle Memorial Hospital
---
"Working with MRO allows the HIM Department to leverage our electronic medical record and enhance customer service. The transition has been very smooth and MRO has done an excellent job of helping us manage that process. Combined with MRO's ability to integrate their workflow with our CarePlus EMR makes this a no-brainer."
Karen Schmidt
Director, Medical Records Services & Privacy Officer
Henry Ford Health System
---
"Implementing ROI Online has enabled our practice to take our release-of-information function in-house without having to add significant labor. We now have full control over compliance issues, have enhanced our relationships with requesting parties and created a new source of revenue. I can truly say that MRO and ROI Online have exceeded my expectations."
Bill Weik
Practice Administrator
Orthopedic Associates of Lancaster, LTD
---
"With MRO's Audit Tracker Online, I can run my reports to look at all different types of audits, not just the RAC or Medicaid. That way, you can see trends you might miss if just looking at one payer."
Wendy Trout
Director of Corporate Compliance and Revenue Management
Welldiv Health