Success Stories
Ask our clients to tell you about their experiences with our solutions and you'll hear it again and again: MRO boosts productivity and revenues. Read below to learn about some of our success stories.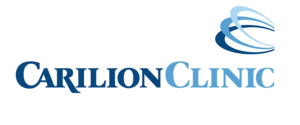 Carilion Clinic saw astounding returns in Release of Information workflow efficiencies resulting from a partnership with MRO. With the implementation of KLAS-rated #1 ROI technologies, including an interface with Epic's ROI module, Carilion Clinic eliminated many manual ROI process steps, speeding up turnaround times and improving accuracy. Additionally, it was noted that employee distractions were decreased, while efficiency, productivity, quality and morale were improved.
Cindy Phelps, RHIA
Senior Director, TSG Business Relationship Management
Carilion Clinic
Read the full story >>
---
After ambulatory was consolidated under the health system, Saint Luke's Health System needed a Release of Information (ROI) partner that could keep up with their growing number of requests, as well as improve efficiencies. By making the switch to MRO, they saw drastic turnaround time improvements, improved customer experience for requesters, and a reduction of an FTE and minimized overtime with the help of an Epic integration. The access to responsive and expert resources, from implementation to current operations, was a welcomed change that improved workflows and showed Saint Luke's Health System that MRO cares.
Sharon Korzdorfer
HIM Director
Saint Luke's Health System
Read the full story >>
---

Ochsner Health System, comprised of 29 owned, managed and affiliated hospitals and more than 60 health centers, partnered with MRO to handle Release of Information across its system. Delivering a truly enterprise-wide disclosure management solution, the implementation allowed Ochsner to achieve the standardization and centralization they sought. MRO's solutions, including an Epic integration and off-site remote ROI processing services, enabled Ochsner to realize efficiency and quality improvements across their organization.
Sandra Allen, RHIA
Director of Health Information Management
Ochsner Health System
Read the full story >>
---

After successfully implementing MRO's enterprise-wide Protected Health Information disclosure management solution – including a full integration with the ROI module their Epic electronic medical record (EMR) – Lexington Medical Center was able to reduce ROI processing times by half and leverage MRO's Remote Services team for audit support.
Linda Grimes
Assistant Vice President of Health Information Management
Lexington Medical Center
Read the full story >>
---

Mississippi Baptist Health System gained efficiencies by outsourcing several key tasks to MRO, leading to an increase in time savings. Mississippi Baptist also benefitted from MRO's quality-infused workflows, dramatically lowering their breach risk exposure.
Patsy Raworth,RHIA
Director of Health Information Management, RAC Coordinator and Privacy Officer
Mississippi Baptist Health System
Read the full story >>
---

By transitioning to MRO's ROI Online® solution, LG Health/Penn Medicine has been able to address its evolving challenges, including a need to fully integrate its ROI solution with the ROI module in its Epic electronic medical record (EMR) to automate multiple workflow steps and avoid time-consuming dual-logging of ROI requests.
Charlotte Walton-Sweeney
Director of Health Information Management
Lancaster General Health/Penn Medicine
Read the full story >>
---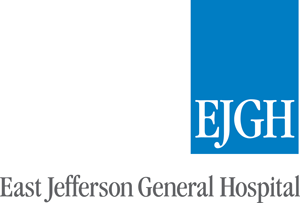 HIM leaders at East Jefferson General Hospital partnered with MRO to standardize PHI disclosure management processes and policies across various hospital departments and 23 physician practices. With MRO's solutions in place, the organization benefits from reduced financial risk, improved turnaround times and efficiencies, and enterprise-wide electronic tracking and accounting of every request.
Collette Zeiour, RHIA
Director of Health Information Management
East Jefferson General Hospital
Read the full story >>
---

Using MRO's ROI Online®, LVPG was able to centralize and streamline PHI disclosure processes across 110 physician practices to improve efficiency, compliance and patient satisfaction.
Tim Adamchik
Director of EMR Operations
Lehigh Valley Physician Group (LVPG)