Release of Information
Minimize breach risk with MRO's quality-focused ROI workflows that yield 99.99% accuracy and fast turnaround times.

Business Office Solutions
Improve efficiency, cost savings and compliance with solutions for payer audit management and medical record attachments for claims.

Careers
Join our award-winning team that makes a difference in the lives of patients every day.

Release of Information
MRO mitigates risk by incorporating multiple Quality Assurance checks into our ROI workflow.

Audit Management
MRO offers comprehensive services and software to effectively manage all payer audit processes.

Watch Our Videos
Learn about MRO's history, quality assurance programs, workflows and more
Why MRO?
Take the video tour of our National Service Center and see.
Upcoming Events
MRO participates in the healthcare industry's leading conferences and events to showcase our latest innovations. Join us to learn more about how MRO can best serve your organization. We look forward to meeting you. View our full schedule of conferences and events.
Proud of our Reputation
MRO's clients are talking—and we couldn't be happier. Client feedback and our KLAS ratings and comments help us measure our success, and we're proud that MRO is recognized for our top-notch people, customer-focused culture and ability to leverage technology to support high levels of service.
By Anthony Murray and Christopher Lombardo October is National Cybersecurity Awareness Month, which was launched in 2004 by the National Cybersecurity Division within the Department of Homeland Security and the nonprofit National Cyber Security Alliance....
read more
New solutions minimize human interactions for patient medical record release of information (ROI) services and drive workflow efficiencies.

read more
MRO receives accolades for customer service department, strategy, and woman of the year in customer service.
read more
The Philadelphia Inquirer names MRO a winner of the Philadelphia Top Workplaces 2020 Award
read more
Ochsner Health System partnered with MRO to handle Release of Information across its system. MRO's solutions, including an Epic integration and off-site remote ROI processing services, enabled Ochsner to realize efficiency and quality improvements across their organization
Lexington Medical Center was able to reduce ROI processing times by half and leverage MRO's Remote Services team for audit support after implementing MRO's enterprise-wide Protected Health Information disclosure management solution – including a full integration with the ROI module their Epic EMR.
Testimonials
"By interfacing MRO's system with our Epic ROI module and MPI, we've reduced errors and improved efficiencies—in fact, the request logging process has been cut in half."

"In just five months, MRO responded to and resolved 2,100 phone inquiries from requesting parties that included medical record request status checks, questions of how to obtain medical information and methods for resolving HIPAA deficient requests."

"Across the enterprise, EJGH reduced their potential annual risk from roughly $135,000 to only $36 thanks to the additional QA reviews and was still able to uphold its 72-hour turnaround policy on ROI requests, often fulfilling requests in less time."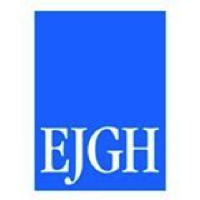 Request a Demo
Learn more about MRO's solutions.