PHI Disclosure Management Blog
Your go-to source for Protected Health Information (PHI) disclosure management best practices, success stories, trends and events from the perspectives of our in-house experts.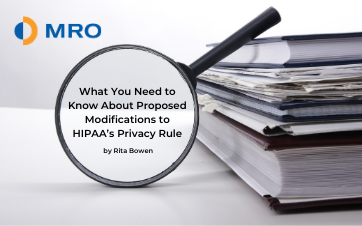 Recently, I had the pleasure of presenting HIPAA Gets a Facelift: Are There Still Wrinkles with my colleague Angela Rose. During this webinar, we outlined the Notice of Proposed Rule Making (NPRM) for modifications to the HIPAA Privacy Rule, which was published in the...