PODCAST: Follow the (Medical) Record
Stay up to date with Follow the (Medical) Record, hosted by MRO's health information management (HIM) expert, Don Hardwick. Listeners hear healthcare experts give insights into the increasing importance of following a patient's medical record through the health ecosystem, with compliance, privacy, security and efficiency front and center.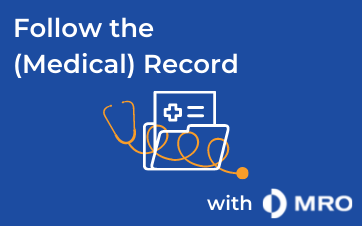 In this episode, host Don Hardwick interviews Cassi Birnbaum, Senior Enterprise Director at PeaceHealth. Cassi and Don discuss the importance of an enterprise-wide solution when it comes to medical records, and releasing those records. They also discuss best practices and what the future holds for the HIM profession.
Have a topic you want to see us discuss in future episodes? Complete the form and let us know.