Follow the (Medical) Record
On our podcast, Follow the (Medical) Record, our host Don Hardwick, MRO's health information management (HIM) expert, invites industry perspectives on the issues that arise when a patient's medical record makes its way through the healthcare ecosystem.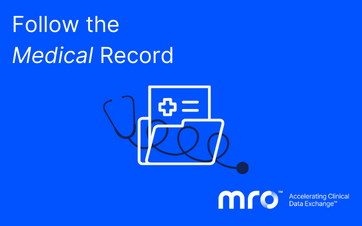 In this episode, host Don Hardwick interviews Rita Bowen, VP of Privacy, Compliance and HIM Policy at MRO, to learn more about how The Sequoia Project is aiming to identify, prioritize and collaborate on the most pressing challenges to nationwide health information sharing. Rita is currently the Treasurer on the Board of Directors for the Sequoia Project.