PODCAST: Follow the (Medical) Record
Stay up to date with Follow the (Medical) Record, hosted by MRO's health information management (HIM) expert, Don Hardwick. Listeners hear healthcare experts give insights into the increasing importance of following a patient's medical record through the health ecosystem, with compliance, privacy, security and efficiency front and center.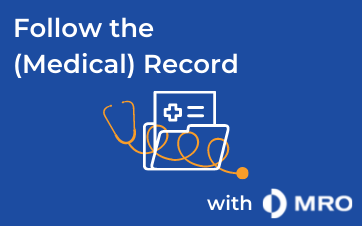 In this episode, we hear from host Don Hardwick, but this time as a guest on the Tate Chronicles, a Healthcare NOW Radio show revolved around healthcare technology. Don and Jim discuss release of information.
Have a topic you want to see us discuss in future episodes? Complete the form and let us know.