PHI Disclosure Management Blog
Your go-to source for Protected Health Information (PHI) disclosure management best practices, success stories, trends and events from the perspectives of our in-house experts.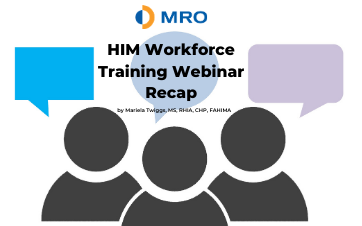 As part of the MRO webinar series this year, I recently presented HIM Workforce Training: Developing an Engaged Team. During this presentation, I discussed best practices for training and retaining your employees based on the evolving health information management...