Aggregating and standardizing member data for a longitudinal member view with Payer Central, an end-to-end interoperability solution for health plans.
Health plans and their provider networks make better-informed decisions

about the health of their patient populations and accelerate time-to-value for clinical data integration (CDI) initiatives by leveraging MRO Payer Central.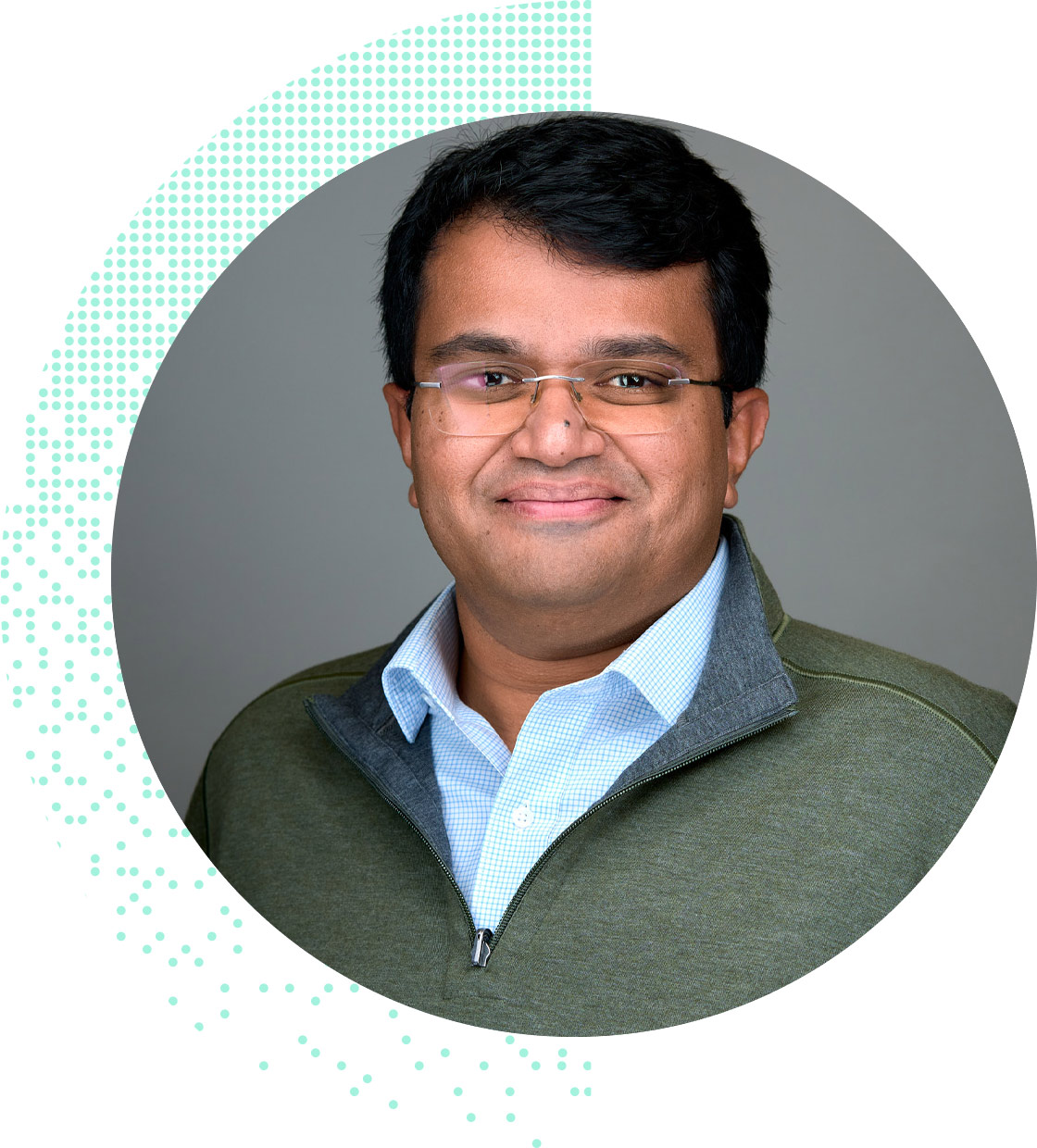 Everyone in healthcare knows about the ongoing challenges between payers and providers, especially when it comes to reimbursement and compliance. There is an extreme amount of administrative time and effort spent facilitating the process for both parties. That's why it is imperative that we improve the exchange of information between payers and providers. Better data exchange can lead to cost savings for both parties by streamlining processes, reducing errors, and minimizing administrative tasks. It also helps staff focus on high-priority tasks, improving productivity and quality of care. Finally, it eliminates redundant and duplicate processes, improving overall efficiency.
Hear more from Sanket as well as three provider partners by watching the playback of Revolutionizing Clinical Data Exchange for Providers: A Scalable Approach.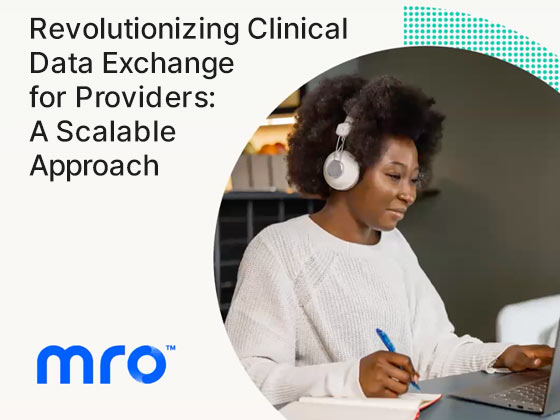 MRO is the only company supporting nearly 100% of the clinical data integration value chain.
MRO uncovers quality data gaps missed by traditional HEDIS data gathering techniques. Quality scores increased:
Adult BMI up 25%
Control high BP up 229%
Comprehensive diabetes care up 36%
Childhood immunization up 40%
Adolescent immunization up 111.7%
MRO supported providers materially out-perform control group.*
A1C control up 35%
BP control diabetes up 125%
Retinal eye up 35%
BP control (140/90) up 113%
Colorectal up 5%
* (small sample size)
CareFirst BlueCross BlueShield
Learn how MRO and CareFirst partnered to uncover ways to visualize gaps in quality performance, share information, and enhance clinician relationships for insights that drove better patient outcomes.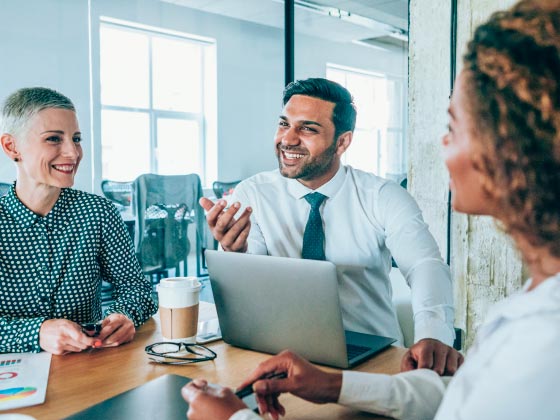 The benefits of an end-to-end interoperability solution, such as Payer Central, include:
Ability to provide risk adjustment and HEDIS compliant supplemental data files.
"Long tail" connectivity to 200+ EHRs leveraging MRO Enterprise Connector.
NCQA DAV-validated for supplemental data files.
Extensive national provider network across inpatient, outpatient, and specialty clinics.
Real time data updates in Payer Central for rapid diagnosis identification for population management.
Performance
Clinical data aggregation and use of clinical data to reduce provider abrasion as records can be leveraged for multiple use cases.
Interoperability
Payer Central delivers clinical data and insights at scale with experience integrating with over 250 EHRs, practice management, and other health IT systems.
Reliability
Payer Central is built with security, compliance and trust in mind as one of the first vendors to become NCQA DAV-verified. This verification eliminates the need for primary source verification by CMS for HEDIS supplemental data.
Partnerships are important. Join MRO.
MRO is accelerating clinical data exchange, by ensuring the right information gets to the right place in the right format, on time, every time, enabling health plans to drive better financial outcomes.