Client retention, Best in KLAS ranking, innovation, and third-party certifications are just a few of the reasons our clients make the switch to MRO.
MRO employs the most tenured thought leaders in the industry to consult with clients on various topics that matter to their businesses. Our clients consistently report that having an enterprise-wide partner who specializes in clinical data extraction and exchange, while supporting the ever changing nature of healthcare with actionable business insights, is imperative to their success. Our deep domain knowledge, and strategic partnership capabilities, empower our clients. It's no wonder MRO has a client retention rate of over 98%.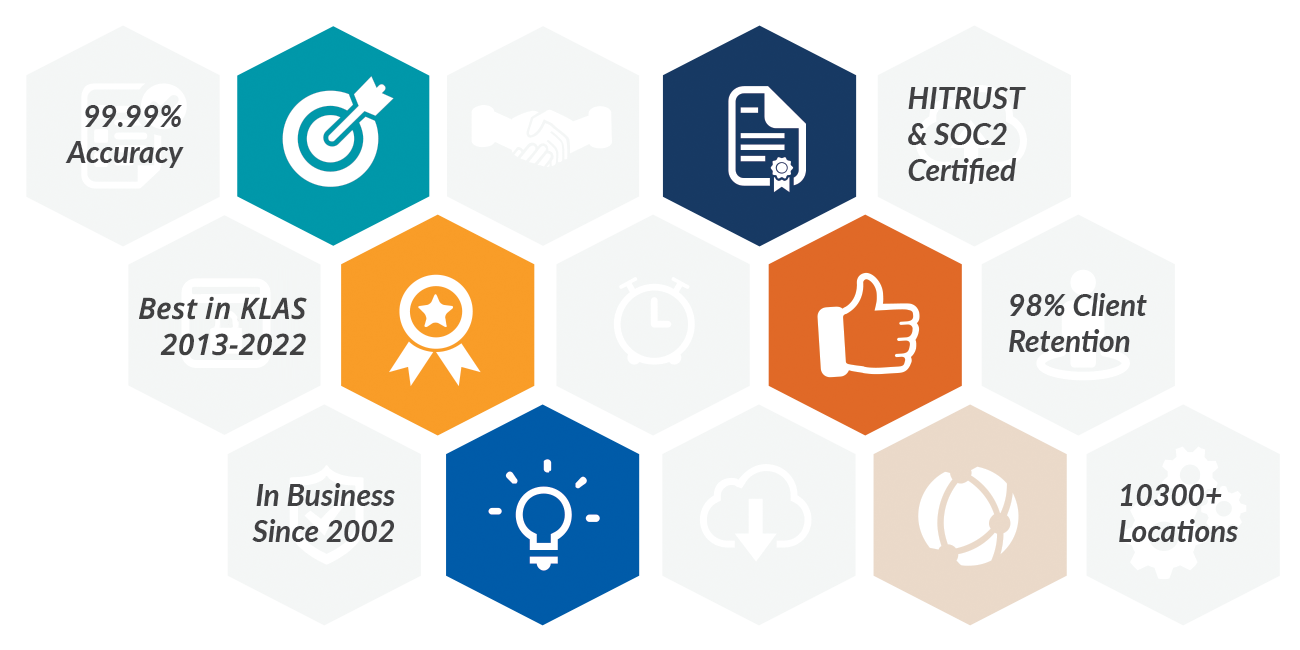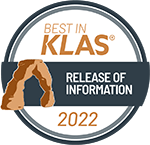 As 2022 Best in KLAS recipient, MRO was rated #1 for Release of Information, a designation given to vendors for outstanding efforts to help healthcare professionals deliver better patient care. Best in KLAS is reserved for the software and services market segments that have the broadest operational and clinical impact on healthcare organizations, as reported by their clients.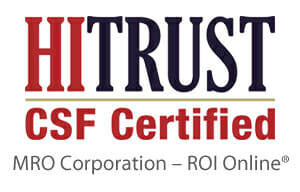 HITRUST CSF Certified status for information security
As one of the first release of information platforms to achieve HITRUST CSF Certified status for information security, MRO strives to continually exceed the complex compliance requirements. The certified status demonstrates that ROI Online has met specific regulations and industry-defined requirements and is appropriately managing risk. By including federal and state regulations, standards and frameworks, and incorporating a risk-based approach, the HITRUST CSF helps organizations address challenges through a comprehensive and flexible framework of prescriptive and scalable security controls.
As we continue to build out the portfolio of Best in KLAS, highly secure and compliant technology solutions for our healthcare clients, we strive to prominently exceed their business standards.
A True Partnership for Your Success
"In the months that followed the final selection of MRO as our new partner, the MRO implementation team and the LMC IS team demonstrated an extraordinary complement of expertise, talent and professionalism. The onsite visits to meet with LMC staff provided a unique opportunity to engage all players, and to foster confidence and comfort with the new partnership."
Linda Grimes
Assistant Vice President of Health Information Management (HIM), Lexington Medical Center