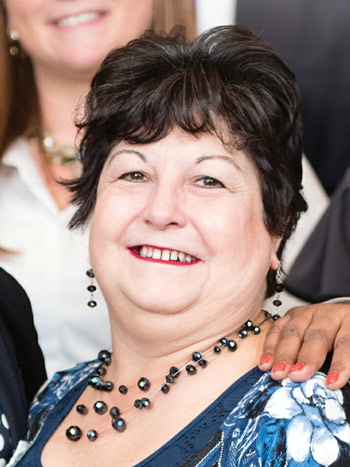 Mariela Twiggs
MS, CHP, RHIA, FAHIMA, Senior Director of Motivation and Development
In her role as Senior Director of Motivation and Development, Mariela leads MRO's internal motivational efforts and manages MRO Academy, a rigorous and required online educational and testing platform for all employees, which is comprehensive and current with external developments and regulations.
Prior to joining MRO, she was CEO of MTT Enterprises, LLC, a Release of Information business. Previously, she worked as a Health Information Management (HIM) Director. Mariela is the past president of the Association of Health Information Outsourcing Services (AHIOS), Louisiana Health Information Management Association (LHIMA) and Greater New Orleans Health Information Management (GNOHIMA); a fellow of the American Health Information Management Association (AHIMA); recipient of LHIMA's Distinguished Member & Career Achievement Awards; past treasurer of LHIMA and GNOHIMA; and serves on the advisory board of the Delgado Community College Health Information Technology Program. Mariela holds a B.S. in Medical Record Administration and a Master's Degree in Health Care Administration. She is also certified in healthcare privacy (CHP) and is a Certified Document Imaging Architect (CDIA+) with expertise in electronic document management.
MRO clients can expect the highest levels of competency, professionalism and customer service from our people. Mariela and her team develop employee training material, maintain our MRO Academy™ online learning management system, and drive inspiring programs that recognize exceptional employees who are passionate about making a difference in the lives of patients and other requesters of PHI.
In partnership with MRO, clients can be confident their ROI team is highly trained, motivated and ready to serve patients and requesters with superior customer service.
Benefits of a highly trained and motivated ROI team
Release of Information Specialists are equipped with the job knowledge to handle the complexities of disclosing PHI with excellent customer service skills.

Staff are highly trained and tested in Privacy, Security, HIPAA, Customer Service, ROI competency, and they are required to pass the AHIOS Certified Release of Information Specialist (CRIS) test.

MRO teams are kept up to date and quizzed on industry changes, new policies and technology with Training Tracks newsletters and assignments.

MRO recognizes and celebrates the stories of our "Everyday Hero" ROI staff making a difference in the lives of clients, their patients and other requesters of PHI.
If you're seeking exceptional ROI Specialists who are specially trained and eager to deliver KLAS-rated #1 quality and service, complete the below form to schedule a consultation with our experts.