Protected Health Information disclosure management firm to showcase innovations at AHIMA16 Convention
NORRISTOWN, Pa. – October 13, 2016 – MRO, a leader in secure, compliant and efficient exchange of Protected Health Information (PHI), today announced it will be recognized for "Innovation in Release of Information Services" in the 2017 Innovation & Excellence Awards by Corporate LiveWire, a group that keeps business professionals informed by delivering content on an array of subject areas, such as corporate transactions, international markets, business strategy and legislation changes. MRO and four other Release of Information (ROI) companies in North America were evaluated for the award; the names of the other organizations were not released.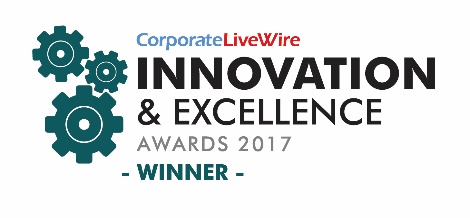 Corporate LiveWire stated that each winner was chosen on merit and has shown excellence, innovation and strong leadership throughout their various activities over the past year. Highlights of MRO's accomplishments and innovations in that timeframe include:
• KLAS: MRO was named the KLAS Category Leader for the Release of Information services market segment as part of the 2015/2016 Best in KLAS: Software & Professionals Services report; it was the company's third consecutive year receiving the award (2013, 2014, 2015/2016).
• MROeLink®: MRO announced the general availability of MROeLink, a suite of health information technology (HIT) integrations for ROI; at the core of MROeLink is a direct synchronization between MRO's platform and Epic's ROI module. The integration is proven to improve accuracy and efficiency in ROI validation and data entry processes.
• IdentiScan®: MRO's patent-pending record integrity application, which leverages optical character recognition technology to assist in locating and correcting comingled patient records before releasing PHI, continues to aid MRO in fulfilling ROI requests at 99.99 percent accuracy.
• Patient Advocate Program: MRO's Patient Advocate program launched in March 2016, providing higher levels of customer service to patients requesting medical records, while fast-tracking issue resolution.
"We are honored to be recognized for our accomplishments as a leading Release of Information services provider," said Stephen Hynes, CEO for MRO. "This year was characterized by continued innovation, and we are proud of our ongoing commitment to providing the highest levels of service and quality. We look forward to showcasing our latest innovations at the upcoming AHIMA16 convention, and to continue serving our clients as the pioneer in PHI disclosure management."
MRO will showcase its innovations in ROI at the upcoming AHIMA16 Convention and Exhibit in Baltimore, Md., October 16-19, 2016. Join MRO at Booth #1020, educational sessions and Product World.
About Corporate LiveWire
Corporate LiveWire is brought to you by Fenice Media Ltd., a publishing house with an international presence. Fenice Media aim to offer a number of platforms for connecting its clients with an exclusive, global audience. The core products offer daily-updated content along with regular magazine publications that can be viewed on all digital platforms. For more information, visit http://www.corporatelivewire.com.
About MRO
MRO empowers healthcare organizations with proven, enterprise-wide solutions for the secure, compliant and efficient exchange of Protected Health Information (PHI). These solutions include a suite of PHI disclosure management services comprised of release of information, government and commercial payer audit management and accounting of disclosures. MRO's technology-driven services reduce the risk of improper disclosure of PHI, ensure unmatched accuracy and enhance turnaround times. MRO additionally supports its clients' current and future initiatives, including interoperability, meaningful use and health information exchange. To learn more, visit www.mrocorp.com.