HIP Week Celebrated March 26-April 1, 2017
NORRISTOWN, Pa. – March 27, 2017 – MRO, a leader in the secure, compliant and efficient exchange of Protected Health Information (PHI), celebrates the American Health Information Management Association's (AHIMA) 28th annual Health Information Professionals (HIP) Week. This year's theme is "Leading the way to quality data."
"We have the p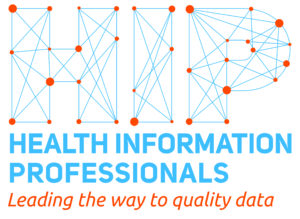 leasure of working with the industry's most dedicated and hardworking professionals, who uphold high standards of integrity," said Stephen Hynes, CEO for MRO. "The MRO team always enjoys spending HIP Week celebrating our HIM partners and employees who perform their duties masterfully throughout the year."
During HIP Week, health information professionals across the nation will engage in focused activities in their organizations and the community to raise awareness of the important work they perform. During the celebration week, MRO will launch an ongoing Everyday Heroes social campaign on Facebook, Twitter, LinkedIn and Instagram, which will highlight MRO employees making a difference in the lives of patients and other customers through their work.
MRO's mission is to disclose the right Protected Health Information (PHI) to the right requesters in a secure and compliant fashion, with an unwavering focus on client success. Learn more about MRO's team on www.mrocorp.com/people, and follow MRO on social media to meet the company's Everyday Heroes.
About AHIMA
The American Health Information Management Association (AHIMA) represents more than 103,000 health information professionals in the United States and around the world. AHIMA is committed to promoting and advocating for high quality research, best practices and effective standards in health information and to actively contributing to the development and advancement of health information professionals worldwide. AHIMA is advancing informatics, data analytics, and information governance to achieve the goal of providing expertise to ensure trusted information for healthcare. www.ahima.org
About MRO
MRO empowers healthcare organizations with proven, enterprise-wide solutions for the secure, compliant and efficient exchange of Protected Health Information (PHI). These solutions include a suite of PHI disclosure management services comprised of Release of Information (ROI), government and commercial payer audit management and accounting of disclosures. MRO's technology-driven services reduce the risk of improper disclosure of PHI, ensure unmatched accuracy and enhance turnaround times. MRO additionally supports its clients' current and future initiatives, including interoperability, meaningful use and health information exchange. To learn more, visit www.mrocorp.com.