Two Private Eyes on Your ROI
Episode Guide
In the premier season of Two Private Eyes on Your ROI, viewers meet Health Information Management's newest heroes, Magnum PHI and SureLook Holmes.  We learn quickly that these two private investigators have their own unique styles when it comes to solving a case—but together, they master healthcare breach prevention using MRO's Protected Health Information disclosure management solutions. Just as MRO believes that multiple layers of Quality Assurance on ROI authorizations and patient records are necessary for ensuring accuracy and compliance, Magnum PHI and SureLook Holmes prove that having two private eyes on your ROI are better than one.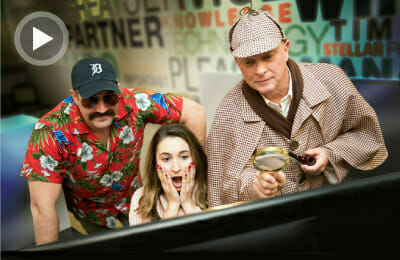 S1 E1
Case of the Comingled Records
In episode one, Magnum PHI and SureLook Holmes help a distressed ROI specialist at a nearby hospital find and correct comingled patient records before they are released. The sleuthing duo appears at a nearby hospital just in the nick of time, as ROI specialist Wendy Records was about to approve mixed patient records to be released.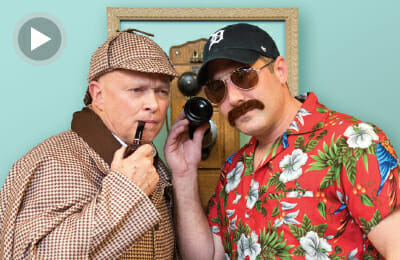 S1 E2
Case of the Urgent Patient Request
In episode two, Magnum PHI and SureLook Holmes are back at it when they get a call from Peter McPatient, who explains he needs help getting his hands on copies of his medical records pronto to ensure his disability benefits are not denied. The investigators team up with MRO's National Service Center teams to ensure Peter gets exactly what he needs.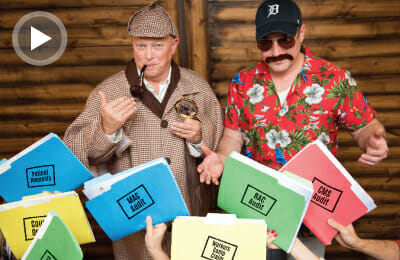 S1 E3
Case of the Inundating ROI Request Volumes
In episode three, Magnum PHI and SureLook Holmes say "bring it!" when Release of Information request volumes skyrocket, burying one HIM Director and her team. The investigators turn to MRO's next generation technology to save the day— remote processing services, an Epic ROI module integration, optical character recognition technology, and electronic delivery methods.
Get Exclusive Behind-the-Scenes Updates