Release of Information Software
Improper disclosure of Protected Health Information (PHI) is costly to an organization's bottom line as well as its reputation. MRO mitigates risk by incorporating multiple Quality Assurance checks into our Release of Information software. With MRO's Release of Information workflow you receive both highly trained professionals and optical character recognition (OCR) verification technology that is embedded in the ROI Online® platform.
Mitigate the risk of improper disclosure of PHI, ensure unmatched accuracy and reduce turnaround times with MRO's release of information software:
ROI Online®
ROI Online is a cloud-based solution enabling healthcare organizations to efficiently manage the ROI process across the enterprise. Learn more…
IdentiScan®
Identiscan is optical character recognition (OCR) verification technology that examines medical records for patient-identifying information to ensure accuracy and prevent the release of comingled records. Learn more…
MROeLink®
MROeLink is a suite of interfaces, including an integration with the Epic ROI module, that streamlines the ROI process for improved efficiency and reduced errors. Learn more…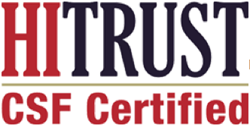 MRO's PHI disclosure management platform ROI Online is HITRUST CSF® Certified.
ROI Online has earned HITRUST CSF Certified status for information security.
The certified status demonstrates that ROI Online has met key regulations and industry-defined requirements and is appropriately managing risk.
We are proud that our technology is one of the first release of information platforms to achieve certified status, demonstrating our commitment to information security.
Schedule your no-obligation demonstration of ROI Online today.