Danielle Wesley, Esq.
Vice President and General Counsel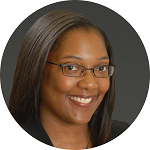 As Vice President and General Counsel for MRO, Wesley oversees all legal and legislative initiatives. Before joining MRO, Wesley practiced law at Philadelphia-based Bennett, Bricklin and Saltzburg for 13 years. Prior to that, she worked at a healthcare law firm in Harrisburg and a regional insurance defense firm. Wesley received her B.A. from Franklin and Marshall College and her J.D. from The Pennsylvania State University, Dickinson School of Law. She has been a member of the bars of Pennsylvania and New Jersey since 2000.