How to Lead Enterprise-Wide Projects: HIM Expert Advice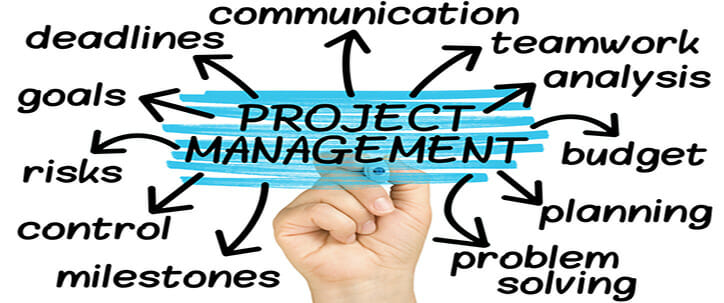 From encoders to Electronic Health Records (EHRs), Health Information Management (HIM) professionals are often tasked with enterprise-wide project management including new technologies, changing workflows and centralized operations. These massive projects require strong HIM skills, expanded partnerships and greater collaboration among vendors, HIM, IT and others. With leadership skills, specialized education, and peer-to-peer relationships, HIM professionals are perfectly positioned to promote collaboration among all stakeholders, secure executive support, ensure timelines are met and cover every detail of an enterprise-wide initiative.
A few months ago, I moderated a roundtable discussion with three HIM experts: consultant, Pat Biesboer, RHIA, MSS, PMP; Susan Carey, MHI, RHIT, PMP, FAHIMA, System Director of HIM for Norton Healthcare; and Emilie Sturm, MA, RHIA, CHPS, Senior Revenue Management Consultant for Trinity Health. They each discussed mapping out enterprise-wide projects, such as PHI disclosure management and how to meet milestones and resolve common challenges. You can find the full discussion, "Using HIM Skills to Lead Enterprise-Wide Projects: An Expert Roundtable," in the February 2018 issue of Journal of AHIMA.
During the roundtable, all three HIM experts provided their main lessons learned from their experiences as enterprise-wide project managers. If you are an HIM professional, you may benefit from reviewing the lessons below:
Provide concise, timely, and honest communication. Keep people motivated by injecting fun into your discussions. Keep the current status in front of stakeholders according to a regular schedule, providing the degree of detail they need.
Have realistic expectations and transparency. If difficulties are expected, prepare the team ahead of time. This will help build trust.
Follow stated goals. Guide your team toward the goals you established. When you run into blockers, review your options. Objectively provide the background, options, rationale and a recommended direction to maintain forward progress.
Avoid bringing assumptions to the table. Remain open-minded and validate your expectations. Susan Carey reflected, "When I was the project manager for our EHR's operating room, nursing and HIM modules, I mistakenly assumed that IT resources understood HIM. Looking back, I should have educated my peers who were managing other parts of the project regarding the tenets of HIM. This would have facilitated HIM operations leaders' attempts to maintain decision-making regarding the electronic record configurations and policy."
Conduct reference calls with organizations using any technology you are considering. HIM needs differ from those of other departments. Current users can suggest ways to configure applications to best meet your needs and save valuable implementation time and resources.
Perform as a project manager with HIM knowledge. Project managers are valuable when they have subject matter expertise and can develop subsidiary plans within the overall project management plan.
Have the right stakeholders at the table when starting a project. Due diligence should be conducted to map out all areas of the project and determine vested parties. Having the right team on board provides for a productive group of multidisciplinary professionals with varying expertise.
Identify lessons learned during each phase of a multiphase project. With a multiphase project, such as a system rollout, identify lessons learned during each phase. When possible, incorporate those lessons into the next phase for a stronger outcome. As your timeline allows, be flexible and don't hesitate to post-pone a go-live if critical goals are not yet achieved.
Communicate often with your project team and stakeholders. For HIM-driven projects, it's critical that the local HIM director communicates with key constituents or peers. Establish regular meetings over the course of each project or expand your schedule if necessary. Disseminate project management tools such as timelines and meeting minutes to the project team. Regularly review the project plan to monitor progress compared with the overall timelines.

Though HIM professionals have always managed projects, enterprise-wide endeavors raise the bar for communication, organization and leadership. HIM professionals have unique abilities to manage enterprise-wide projects. More importantly, HIM professionals can help team members solve problems, achieve their goals and enjoy the journey.

If you are interested in learning more about this topic, come join me and Emilie Sturm, MA, RHIA, CHPS, Senior Revenue Management Consultant for Trinity Health, at the 2018 AHIMA National Convention in Miami, for our presentation titled "Project Management in Enterprise-Wide HIM Implementations."