Enterprise-wide PHI disclosure management: Closing the compliance gaps
Privacy and security within a health- care enterprise are top of mind in an era of regulatory reform and breach. With risks including financial penalties, law- suits, and reputational damage, healthcare organizations are seeking ways to mitigate risk by implementing new technology and Health Insurance Portability and Accountability Act (HIPAA)- compliant policies and procedures to ensure proper disclosure of protected health information (PHI). Many are embracing the benefits of enterprise- wide PHI disclosure management to close the compliance gaps.
About the Author
Rita Bowen, MA, RHIA, CHPS, CHPC, SSGB
Vice President, Privacy, Compliance and HIM Policy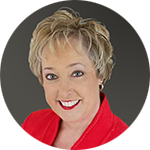 In her role as Vice President of Privacy, Compliance and HIM Policy for MRO, Bowen serves as the company's Privacy and Compliance Officer (PCO), overseeing the company's compliance with HIPAA and chairing the organization's Data Protection Steering Committee. In addition, she ensures new and existing client HIM policies and procedures are to code. She has more than 40 years of experience in Health Information Management (HIM), holding a variety of HIM director and consulting roles. Prior to joining MRO, she was Senior Vice President and Privacy Officer for HealthPort, Inc., now known as CIOX Health. Bowen is an active member of the American Health Information Management Association (AHIMA), having served as its President and Board Chair, as a member of the Board of Directors, of the Council on Certification, and various focus and specialty groups, such as privacy. Additionally, Bowen is a former chair for the AHIMA Foundation. She has been honored with AHIMA's Triumph Award in the mentor category; she is also the recipient of the Distinguished Member Award from AHIMA's Quality Specialty Group and the Tennessee Health Information Management Association (THIMA).  Bowen has served as President for both the Arizona Health Information Management Association (AzHIMA) and THIMA, and served in AHIMA's House of Delegates. Bowen is an established author and speaker on HIM topics and has taught HIM studies at Chattanooga State and the University of Tennessee Memphis. Bowen holds a Bachelor of Medical Science degree with a focus in medical record administration and a Master's degree in Health Information/ Informatics Management Technology.