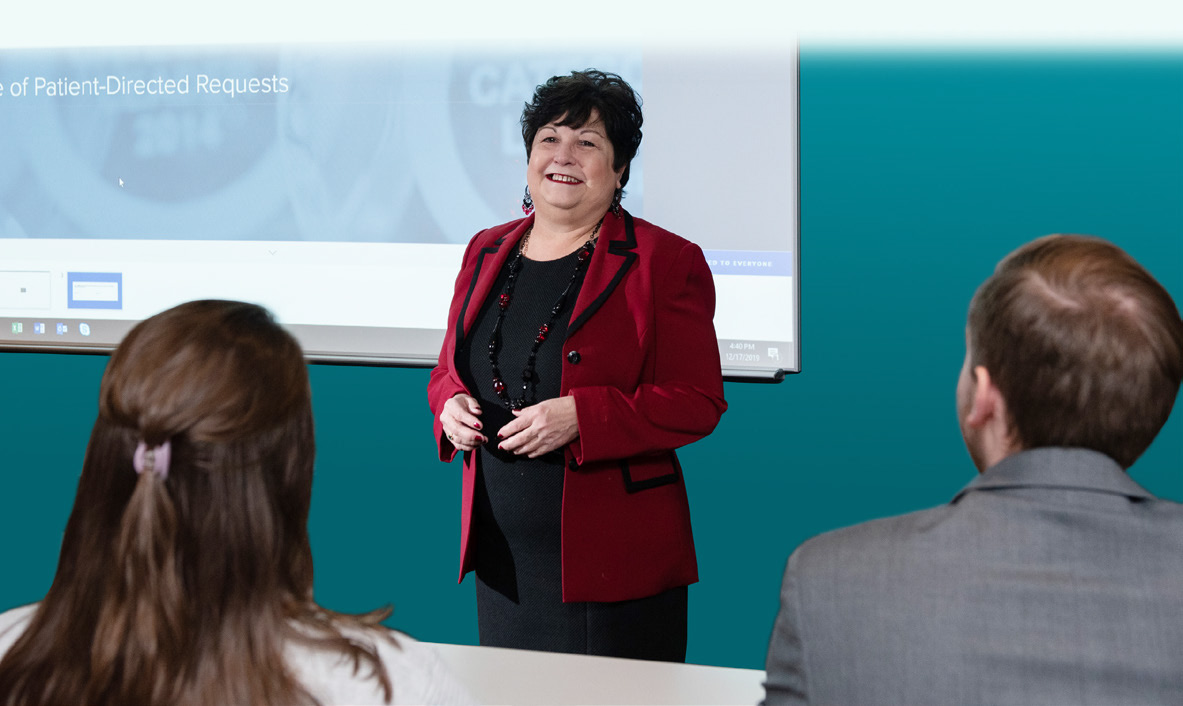 Don't lose sleep over:
Training
Our Senior Director of Motivation and Development, Mariela Twiggs, MS, CHP, RHIA, FAHIMA, was specifically chosen to assist MRO employees in living up to their full potential, by employing a wealth of knowledge from her previous HIM experiences. A skilled HIM professional, and previous owner of a Release of Information company, Mariela truly is an expert in the training and development field.
In partnership with MRO, clients can be confident their ROI team is highly trained, motivated and ready to serve patients and requesters with superior customer service.
Release of Information Specialists are equipped with the job knowledge to handle the complexities of disclosing PHI with excellent customer service skills.
Staff are highly trained and tested in Privacy, Security, HIPAA, Customer Service, ROI competency, and they are required to pass the AHIOS Certified Release of Information Specialist (CRIS) test.
MRO teams are kept up to date and quizzed on industry changes, new policies and technology with Training Tracks newsletters and assignments.
MRO recognizes and celebrates the stories of our "Everyday Hero" ROI staff making a difference in the lives of clients, their patients and other requesters of PHI.
Want to learn more about our training? Connect with our in-house expert Mariela Twiggs, Senior Director of Motivation and Development.