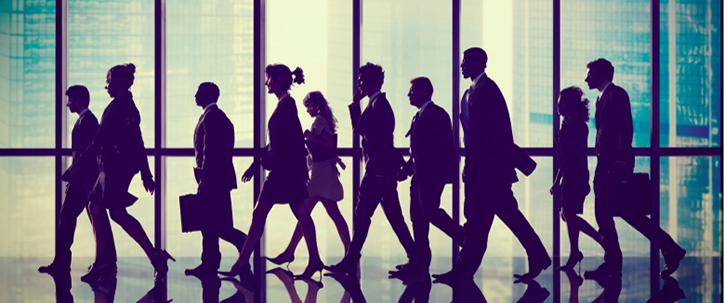 As I stood by the podium at my high school graduation in 2008 accepting my diploma, I had no idea where life was going to take me. Fast-forward four years, and I am walking across the stage at Temple University's Liacouras Center, fighting back tears as I am handed my college diploma.
I still had no idea what was in store for me. Luckily, I had one unique asset under my belt—something that would open many doors for me. At Temple, I studied Health Information Management (HIM). I assure you that I did not even know that this major existed until I was already a college student, but majoring in HIM was truly one of the best decisions that I have ever made. Being armed with both an in-demand degree like HIM and also having earned my Registered Health Information Administrator (RHIA) certification, suddenly new options presented themselves, and my world became much bigger than the one I knew on graduation day.
In HIM, we learned about billing, coding, quality improvement, anatomy and physiology, project management, privacy and security, Release of Information, as well as the latest information management technology, healthcare provider workflows, and data integrity. Now more than ever, hospitals and large health systems need professionals who are trained and skilled in these areas to support compliant Protected Health Information (PHI) standards and processes. Being such a vital partner in the healthcare organization and the rapid growth of the industry right now makes this field both stimulating and rewarding.
Working at MRO offers an excitement all its own. Our implementation team has more than doubled in size since I joined in 2013. We are now made up of seven members, and we are still expanding due to the overwhelming demand for our company's solutions.
On our implementation team, I am lucky enough to be involved in client onboarding, and projects occurring all over the country. In many of these implementations, we are integrating direct interfaces between our platform and our clients' EHRs, such as Epic. I am watching this company rapidly expand right in front of my eyes, and I am so excited to be a part of it.
There could not be a better time to be involved in HIM. The demand is high and there is much work to be done. To learn more about careers at MRO, visit our Careers page.
Sign up to be notified for future MRO blog posts