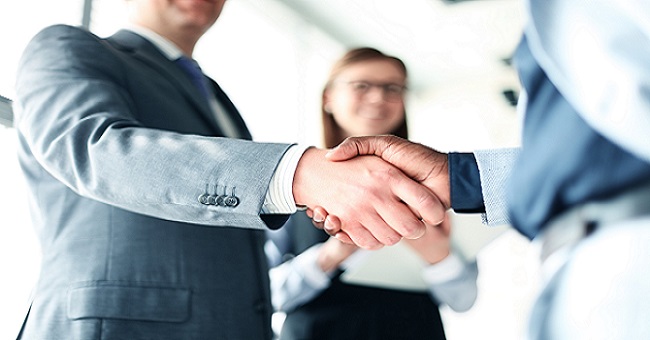 At MRO, our greatest honor is our loyal and satisfied clients. MRO is the Release of Information (ROI) partner of choice and we are proud to be the acknowledged industry leader. MRO respects clients' needs, goals and expectations. We work with our client partners and each other in a spirit of cooperation, goodwill and understanding.
To continue our celebration of MRO's 15th anniversary, we have collected a list, through a voluntary client survey, of the "top 15" reasons MRO clients enjoy working with us. If you are evaluating ROI vendors, you can look to this list as a guide.
15 Reasons Health Information Management Leaders Choose MRO
1. Advanced Technology – At MRO, we pride ourselves as technology experts and innovators, and our services are driven by leading-edge technologies that streamline workflows, ensure accuracy and drive compliance. Special technologies that we are best known for include the IdentiScan® record integrity application and MROeLink®, a suite of interfaces used to automate ROI.
2. Expertise – MRO keeps our clients informed by staying up-to-date on HIPAA regulations and Release of Information (ROI) requirements at the federal, state and facility level. Our industry-acknowledged experts regularly provide updates to our client base through blogs, articles, webinars, trainings and in-person meetings.
3. Accuracy –Our clients have grown to rely on MRO for our Quality Assurance (QA) program, which drives high levels of accuracy. Our accuracy rate is a near-perfect 99.99 percent. At MRO, we have a dual set of eyes that look and check behind key steps of our workflow. With knowledge staff and sophisticated technology supporting a quality-infused workflow, we get the right information to the right requesters, at the right time.
4. Compliance Support – MRO clients can rely on consistent privacy updates regarding regulations and reporting guidelines. MRO's Data Protection Steering Committee (DPSC) routinely reviews current regulation agreements and privacy and security events to assure our readiness in support to our business partners.
5. Customer Service – As part of the support we offer clients and requesters from MRO's National Service Center, we have a dedicated customer service program, as well as a Patient Advocate program, that handles patient requests and calls. In 2017, MRO won a Stevie® Award for Innovation in Customer Service for the Patient Advocate program.
6. Reporting – MRO's suite of reports is tailored for key information that is typically needed by HIM leaders to track request volumes, revenue generated, etc. Our clients can see all the data and revenue that we post for them by the hour.
7. Shared Liability – As a Business Associate of our Covered Entity clients, MRO shares liability from a coverage standpoint.
8. Dedicated Implementation Team – MRO has a dedicated implementation team, which handles the initial onboarding of new clients, along with the onboarding of new facilities that have been acquired through client mergers and acquisitions. Our implementation, training and support teams work side-by-side with our clients during the transition to MRO's systems.
9. Company's Reputation – KLAS has named MRO the Category Leader for the ROI services market segment four years in a row, as part of the 2013, 2014, 2015/2016 and 2017 Best in KLAS: Software & Services reports respectively. Additionally, MRO is noted as offering the highest levels of quality, best overall performance and fastest turnaround in KLAS's 2015 HIM Services report. Our clients are proud to partner with the No. 1 rated vendor.
10. Client Training and Education Opportunities – Not only do we have dedicated implementation teams responsible for initial training, but we also have ongoing training and education through an online learning management tool called MRO Academy.
11. Values – Our core values are not just MRO's philosophy; they are what our clients and employees experience every day. Our values are: Passion, Accountability, Respect, Trust, Nurture, Excellence and Reputation.
12. Partnership – MRO is committed to being the trusted partner for Protected Health Information (PHI) disclosure management, and that is reflected in our values. In fact, the first letter of each core value spells out PARTNER. That was intentional, as our mission is focused to enabling client success through our partnership.
13. Knowledgeable ROI Specialists – At MRO, we heavily invest in the hiring, training and education of our staff who, using our state-of-the-art technology, takes the ROI burden off the shoulders of our clients.
14. Communication – We have very direct communication with our clients. We meet monthly with them and sometimes even weekly. Strong communication helps establish and maintain the relationships we have with our clients.
15. Client Engagement – At MRO, we are dedicated to staying involved with our clients as much as possible. We ask for feedback regularly and adapt our solutions to meet their needs. We are passionate about serving our clients and providing value to them.
Other reasons MRO clients listed as why they enjoy working with us included our flexible service offerings, reliable call center, local presence and our passion.
Sign Up for Future Blog Posts