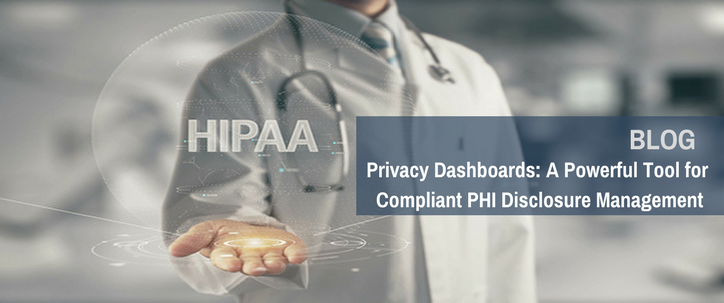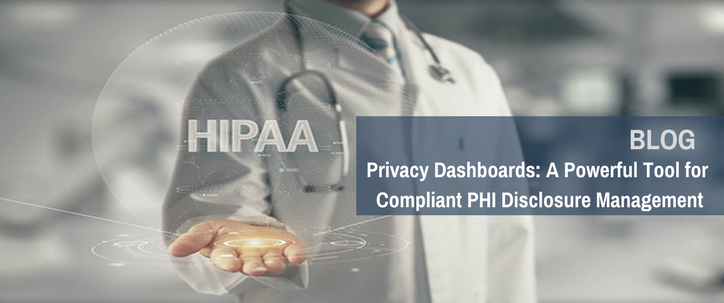 Managing the release of Protected Health Information (PHI) is more complex than ever, due to evolving federal regulations, patient access rights, and pressure to manage and exchange health information electronically. With multiple departments releasing PHI, there are concerns and risks across the entire enterprise. For individuals whose primary tasks do not include PHI disclosure, privacy regulations are not foremost in their thoughts. Without ongoing education and process change, the potential for breach risk escalates. To mitigate risk, it is recommended that organizations centralize their Release of Information (ROI) and use privacy dashboards and data analytics technology.
Centralize Release of Information to Improve Privacy Compliance
Healthcare organizations should assign PHI disclosure and ROI tasks to a focused group of professionals who understand the regulations, receive ongoing education on changes, and realize the complexities of the process. This way, one department will have total control and responsibility of maintaining appropriate records of what information has been released, knowing where it's going, and when to escalate notification issues. Managing information through one department will improve compliance and patient care.
Use Privacy Dashboards to Track Patterns and Trends
Every privacy incident yields valuable data to improve compliance. Privacy dashboards can be used as a powerful tool to show patterns and trends for smaller incidents — now being tracked by OCR — and for large events as well. Regardless of size, an organization's ability to consistently identify and track trends is essential. You can find a list of all the features an effective compliance tool should provide in "Privacy dashboards: Tracking and reporting for compliant PHI disclosure management," which appears in the May 2018 issue of HCCA's Compliance Today.
The most important factors in compliance program management are constant awareness, communication, tracking and reporting through easy access to reliable and actionable data. Privacy dashboards help organizations determine root causes of incidents, so they can take the necessary actions to improve compliance.
Examples of corrective action include:
Revising compliance policies and procedures
Providing additional staff training on hospital policy and HIPAA regulations
Assessing and improving PHI disclosure management processes
Ensuring encryption of all devices used by staff

As the volume of PHI requests continues to increase over time, so does the risk of breach. Using privacy analytics to identify compliance patterns and trends, improve operational processes, and resolve breach issues is increasingly important. Actionable compliance data has become a critical tool for healthcare organizations along the journey to value-based care.

Learn more about privacy analytics by attending AHIMA's Live Data Dive Webinar "Privacy Dashboards: What You Should be Tracking & Reporting" on May 9th at 9:30am Eastern. If you cannot make the live session, sign up for the playback webinar recording here.
Sign Up for Future Blog Posts