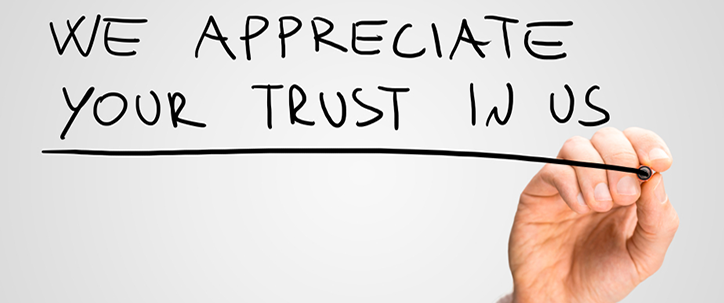 2016 is almost here, but before we ring in the New Year, I would like to take a moment to celebrate a few of MRO's accomplishments in 2015 — all of which are attributable to our clients and our collective commitment to exceeding their expectations.
This year our company was recognized for superior quality, service, innovation and growth by several organizations. In part due to this growth, this fall we also moved into a new larger headquarters that affords us the space and technology to deliver better client service.
What we're perhaps most proud of this year, though, is that we learned through an impartial, third-party survey that 100 percent of our clients would hire us again. This finding alone is fulfilling for all of us at MRO and motivates us to continue to earn that loyalty every day of the year.
Multiple recognitions for quality and growth
Our recognitions began in January when MRO was named Category Leader for the Release of Information (ROI) services market segment as part of the "2014 Best in KLAS: Software & Professional Services" report. This was MRO's second year in a row to receive this honor. Later in 2015, KLAS also named MRO as the ROI vendor with the best quality and overall performance in its "HIM Services Performance 2015: Coding, Transcription, Release of Information" report.
These rankings were especially meaningful for us because KLAS researchers base their evaluations on in-depth, impartial and honest interviews with our own clients. Being named "the best" by clients is what we aspire to every day.
Other organizations also recognized our achievements in 2015, including Corporate LiveWire, a corporate-finance news and information organization, which named MRO as the "Most Innovative Disclosure Management Firm – USA." MRO was selected ahead of three other disclosure management firms who were not named by Corporate LiveWire.
Lastly, MRO was named one of Inc. magazine's 5000 Fastest Growing Companies based on our growth over the last three years, a pace we are positioned to maintain or exceed in 2016.
New National Service Center
In October, we launched operations in our new larger, vibrant and modern facility outside of Philadelphia, PA in historic Valley Forge. The new National Service Center has twice the floor space to accommodate our expanding workforce and technology needs and includes an improved communications system, which will especially benefit our requester- and client-services teams. The system assists our specialists and leadership team in assessing phone call metrics, managing calls, adjusting resources and analyzing workloads. Take a look at our facility video that showcases how our National Service Center serves our clients below.

Client commitment drives success
While we're proud of our accomplishments this year, we really want to thank our clients for helping drive our success with their loyalty, feedback and recommendations to colleagues. Continuous client-service improvement is the engine of our success strategy, driving our technology improvements and new technology development, employee-training curriculum, and partnership- and expansion-opportunity evaluations, among other strategic decisions.
For 2016, we're busy planning and perfecting new services and technology enhancements to further enable our clients with the most cutting-edge solutions. Most importantly, we will continue to strive to exceed our clients' expectations.
Happy New Year!
Sign Up for Future Blog Posts