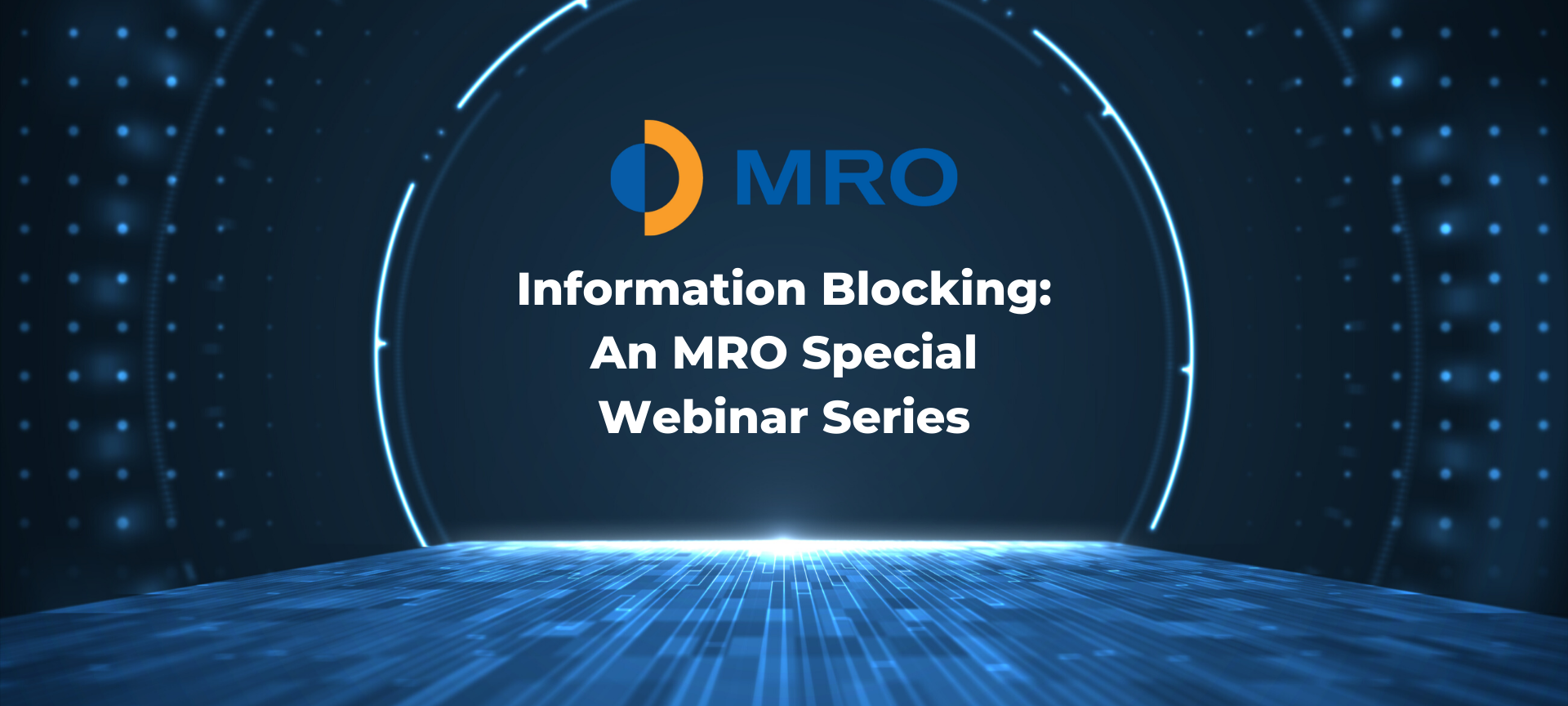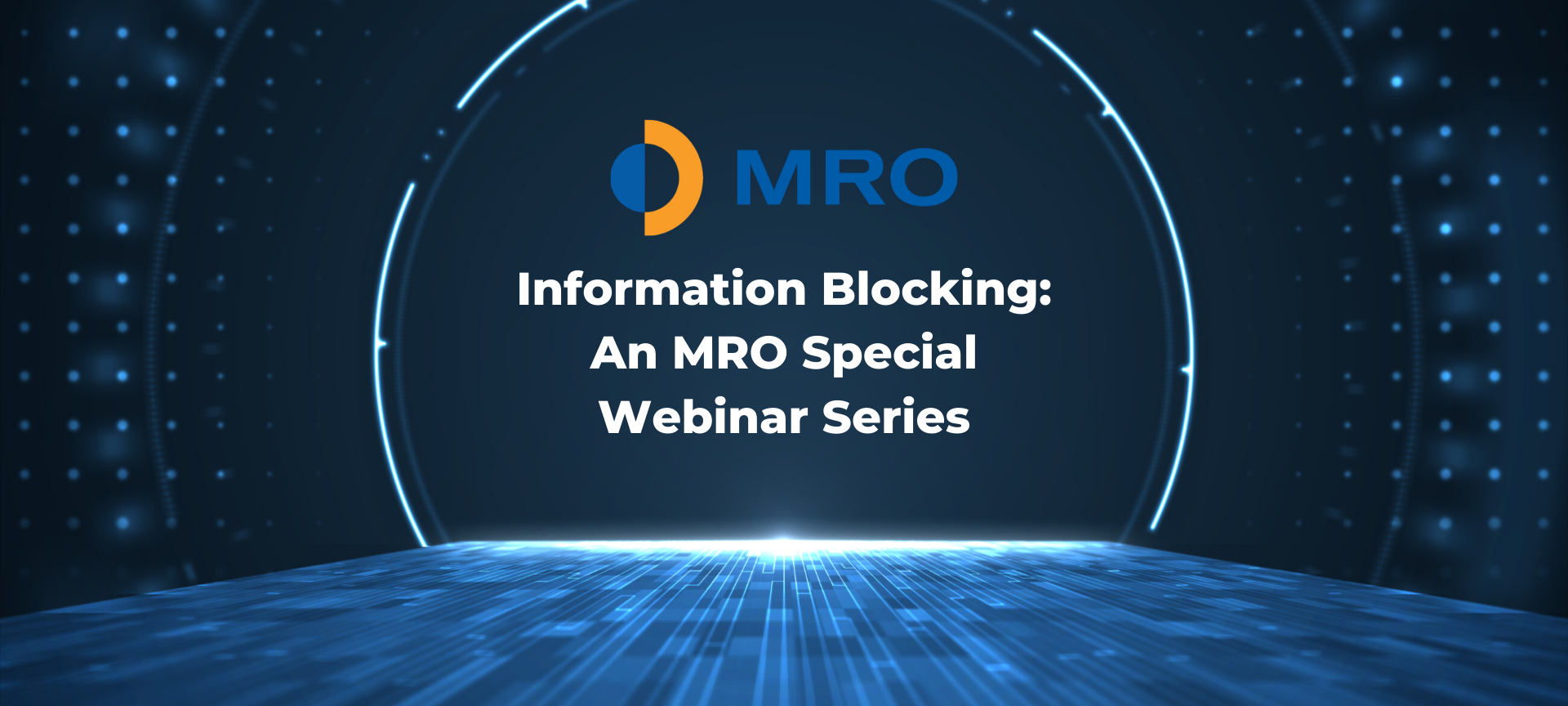 MRO's four-part special webinar series regarding the Interoperability Rule will teach attendees how this rule helps healthcare data and systems become more standardized, so that data can be exchanged seamlessly. Even if you and your organization are already making strides toward achieving interoperability at your facility, you can benefit by continually learning more. The Interoperability Rule, which consists of over 1,200 pages, probably seems daunting. Therefore, we created these expert-led sessions to break down the rule for you, since the rule has major compliance implications that your organization needs to prepare for.
Highlighted below are the four sessions included in our webinar series.
Information Blocking and the Interoperability Rule
Information Blocking: Setting the Stage – Lauren Riplinger, AHIMA
The first session of the Information Blocking webinar series, presented by an AHIMA staff member, provides an introduction by setting the stage for the other sessions. Attendees will learn the history of information blocking as well as the legislative background of the 21st Century Cures Act. They will also take a deep dive into the intended goals of the rule, and how the ONC got to the current state we are in.
Information Blocking and Interoperability: Decoding API Elements, Incompatibilities, and the Role of HIM in Technical Developments – Jeff Smith, AMIA and Diana Warner, MRO
The second session of the Information Blocking webinar series breaks down the technical developments and considerations from the ruling. Jeff Smith from AMIA will highlight the informatics and the technical compatibility requirements, as well as delve deeper into the technical aspects of the ruling and what it means for supporting CIOs and their teams. Specializing in information governance, Diana Warner from MRO will then guide attendees through the special considerations for HIM teams.
Information Blocking and HIPAA: Road to Compliance – Rita Bowen, MRO and Angela Rose, MRO
The third session of the Information Blocking webinar series, presented by two of MRO's industry experts, analyzes the rule with a focus on HIPAA. Attendees will be immersed in a discussion around critical aspects of the rule and explore ways to operationalize its requirements to achieve compliance. Furthermore, they will take away tips and strategies to share with their organizations to guide planning efforts for success.
Information Blocking: Looking Ahead – All Webinar Presenters
The fourth and final session of the Information Blocking webinar series features a roundtable panel discussion from all the previous presenters. This session will briefly summarize what attendees learned during the first three sessions, as well as discuss what comes next. Attendees will learn practical enforcement mechanisms, OIG timing and enforcements, and possible penalties. The expert panel will also provide answers to the most frequently asked questions from the entire series.
Please join us for the first webinar, presented by Lauren Riplinger, JD, from AHIMA, Information Blocking: Setting the Stage, on June 11, 2020 at 2 pm ET.