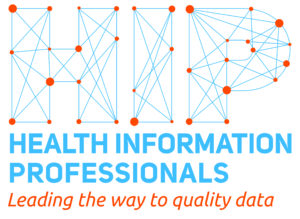 Healthcare organizations around the country are celebrating Health Information Professionals (HIP) Week, for which the theme this year is "Leading the way in quality data." At MRO, we always enjoy honoring the great work of our Health Information Management (HIM) partners during this celebration week.
As part of MRO's celebration of our own staff during HIP Week, we've launched a social media campaign to showcase MRO Everyday Heroes who make a difference in the lives of patients and other customers. You can learn more about our heroes by following MRO on Facebook, Twitter, LinkedIn and Instagram.
Additionally – and just in time for HIP Week – Philly.com recently named MRO to their list of the 125 top workplaces in the Philadelphia area, based on responses to our annual employee survey. The survey noted MRO's professional development and growth, career advancement opportunities, training and educational programs, our positive workplace environment and people.
Here's what some of our employees had to say:
"Our company is focused on providing the highest level service to our clients and the patients they serve. The management staff operates with integrity and truly cares."
"The training process at MRO is the best one I have ever experienced."
"MRO provides a positive atmosphere and job opportunities, as well as open communication. Every day is a new learning experience."
"My work is valued, and I am given opportunities for professional development and growth. This is an exciting place to work!"
At the MRO National Service Center in Valley Forge, Pennsylvania, and across our client sites throughout the nation, we are having fun celebrating HIP Week and thanking our employees for making MRO such a great place to work. We hope you are also enjoying the week of festivities and celebration of the HIM profession.
Thank you to our clients and our employees for all the masterful work you do.
Sign Up for Future Blog Posts