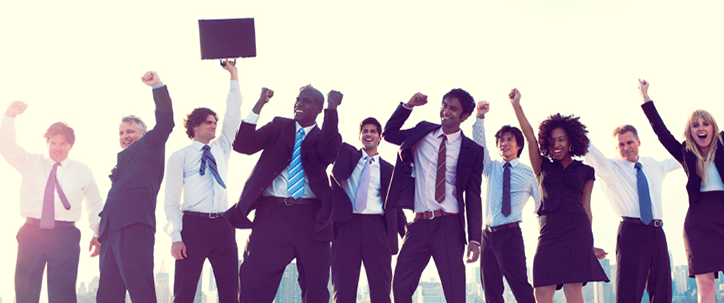 Because privacy and security is at the heart of our business activities, MRO is proud to be the premier sponsor of AHIMA's Privacy and Security Month in April. We're kicking off the month by celebrating Health Information Professional (HIP) Week, held April 3 – 9 with the theme: "Accurate Information, Quality Care."
This theme hits home for us at MRO, as we are committed to delivering the highest levels of accuracy and quality in Release of Information (ROI). As a confirmation of this commitment, in early 2016, MRO was named the KLAS Category Leader for ROI services in the 2015/2016 "Best in KLAS" report. This is the third consecutive year that MRO was rated #1, and another year in which our focus on service quality was recognized by KLAS.
With each passing year, MRO continues to grow and advance as a result of our clients' candid feedback to KLAS and MRO management. We also benefit from their excellent references and unwavering commitment to HIM professional principles and our business partnerships. We would like to take a moment to express how truly grateful we are to our clients: Thank you!
Giving back to the HIM community
As part of our privacy and security celebration, we are also sponsoring AHIMA's Virtual Privacy and Security Academy, which is designed to advance the knowledge of industry professionals. This three-part series occurring throughout the year will provide individuals with the most up-to-date information on privacy and security and the impact of existing laws and regulations. Not only are we a sponsor, but we are also very proud to announce that MRO's own industry leaders are presenting these sessions.
• Advanced Breach Management: Wednesday, April 27, 10 am – 12 pm Central
• HIPAA Compliance for Business Associates: Wednesday, August 17, 10 am – 12 pm Central
• Business Associate and Subcontractor Management: Wednesday, November 9, 10 am – 12 pm Central
You can register to attend a single session or all three sessions in the AHIMA store, and if you are unable to attend live, recorded formats will be shared after each event.
In honor of Privacy and Security Month, HIP Week and our appreciation of the HIM community, MRO is happy to offer clients and friends who sign up for these sessions a 15 percent discount off the AHIMA member price. To receive more details about the Academy sessions and our discount promo codes, please complete the below form (scroll to the bottom of the blog page). It's a small token of thanks from us to a group of dedicated, hard-working professionals who uphold the highest standards of integrity across the industry and who perform their duties masterfully throughout the year. We hope these educational sessions help safeguard your organizations and strengthen your career.
Receive a 15% discount
To receive MRO's promo codes to receive a 15% discount off your Virtual Privacy and Security Academy registration, please complete the form.