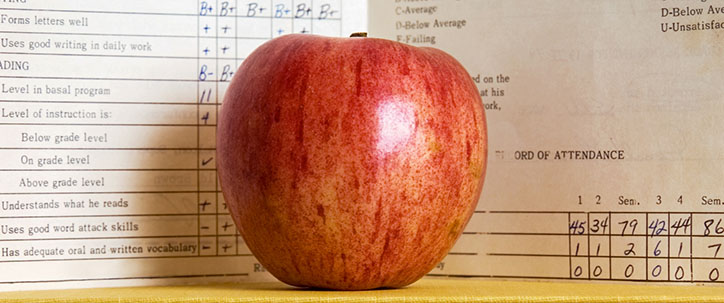 The concept of a report card can still evoke feelings of eagerness, excitement and perhaps some anxiety in adults whose parents put great emphasis on these scholastic performance judgments. If you were smart, studied hard and delivered quality work, you could hand over that piece of paper with a smile. For everyone else, it was time to get creative about your lapses.
Memories of eagerly awaiting a report card flashed through my mind as we waited at MRO to receive the "HIM Services Performance 2015: Coding, Transcription, Release of Information" report from KLAS. With a track record of being KLAS "Category Leader" for Release of Information (ROI), as designated in both the 2013 and 2014 "Best in KLAS: Software & Professional Services" reports, we were excited to see if we had once again received the highest performance ratings in the new HIM report.
We weren't disappointed. I'm pleased to report that MRO was named the overall performance leader and rated "significantly higher" in quality for ROI services in the 2015 HIM report. We were compared to both Healthport and IOD; the ROI category is a small "class" since only MRO and the two other companies had client bases that were statistically large enough to be included in the HIM services report.
Here are a few of the key highlights from the KLAS report:
MRO was named the highest performing ROI services provider overall and is the only one to have any clients say that quality is "significantly higher" than expected.
100 percent of clients stated that they would hire MRO again – the only vendor that had 100 percent of its clients say this.
100 percent of clients agreed that MRO keeps its promises.
Recurring themes in client comments included quality of services, innovative technology and knowledgeable, responsive employees.
One provider said, "MRO has a higher quality of work than other vendors. They are definitely fantastic. They are very proactive. I can rely on them for HIPAA information. They are very familiar with the laws in our state, and I know that if we were to miss something, they would catch it. They are very good at giving us information ahead of time, and their communication is exceptional."
Another provider stated, "Releasing information is not a process I have to actively manage. It is out of sight and out of mind. MRO is a well-run company that provides a good service. I don't get phone calls from attorneys or other people complaining about MRO's level of service. They have really taken the management of releasing information out of my hands."
I'm pleased that MRO's leading-edge technology, dedicated team of experts and uncompromising commitment to our clients' success were recognized by KLAS, not just in relation to the other ROI companies, but on an objective performance scale.
We're very proud of our "report card" and would be happy to share this executive summary of the KLAS report with you.
Sign up to be notified for future MRO blog posts