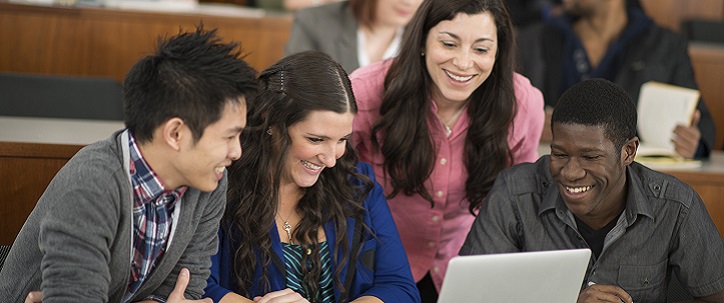 As leaders in our industry and community, it is important that we invest in our future leaders. At MRO, one of our core values is "nurture," because we are dedicated to providing the necessary tools, training and education to build the best and brightest staff and to foster career advancement.
MRO recently had the opportunity to share this piece of our culture with a group of nine talented college teams from Pennsylvania-based colleges through sponsoring a business case challenge hosted at Penn State's Abington campus, just north of Philadelphia. The challenge was to analyze a case study and develop recommendations to grow an anonymous company. The company was actually MRO hidden behind the pseudonym "HIPCO."
As both CEO for MRO and a Penn State graduate, I especially enjoyed being able to participate first-hand in the challenge. As described in the article published on the university's website, I tried my best to be an "undercover boss" and anonymously observe the students' presentations. However, by the time the second group shared their material, I knew that I would need to reveal myself after the presentations concluded in order to provide important feedback.
As I watched the teams make presentations about MRO, I was struck by the level of commitment to their research and their ability to present the findings in a clear and concise fashion. In fact, I was impressed enough to invite the winning team from Temple University to meet with the MRO senior management team to discuss their career goals and objectives.
I also shared some career advice with them, and I'll share it here for any students or recent grads reading my post today: "Don't get caught up in what your job title and money are now. Work for a company that affords you the opportunity to live and grow."
As I reflect on the event, I feel good about our future leaders and will continue to support their development. This investment in the future is aligned with MRO's commitment to training and education, one of MRO's critical pillars of success.
In addition to being an Inc. 5000 fastest-growing company, MRO is also independent research company KLAS' #1 rated provider of Release of Information solutions for healthcare providers. Our employees are the cornerstone of our success, and we take pride in the dedication and contribution each employee makes to ensure client satisfaction. Read what some of our team members have to say about working at MRO.