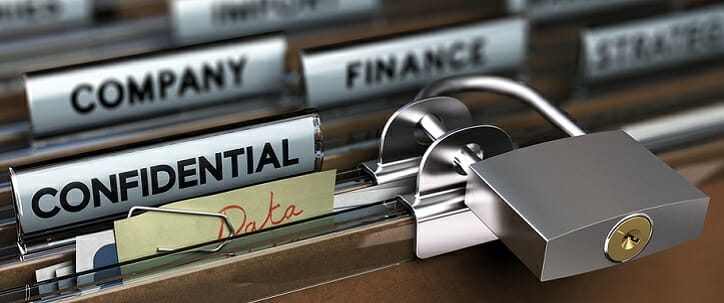 When it comes to Protected Health Information (PHI), one of the main duties of Health Information Management (HIM) departments is to protect their patients' privacy and ensure proper disclosure. HIM departments have had a long-held reputation of being the top disclosers of PHI within a healthcare enterprise. However, recent trends in PHI disclosure management are changing things around. Combined requests from other areas such as radiology, business offices, and physician practices are matching, if not exceeding, the PHI disclosure volumes in HIM. This combination of departments managing PHI disclosure causes high volumes of records and increases risk. Below are a few best practices, as outlined in a Journal of AHIMA article, for how HIM professionals can ensure proper disclosure and mitigate breach.
Know the Risky Spots: Audit your Points of PHI Disclosure
A practical first step is to conduct an enterprise-wide audit of all disclosure points. An audit of all PHI disclosure points should be conducted and updated yearly as part of your organization's privacy compliance assessment. Auditing your enterprise helps HIM leaders become aware of the risks, which they can then work to mitigate. HIM professionals should audit non-HIM PHI disclosure areas to ensure compliance with relevant laws. During the audit, HIM leaders should review a list of items for disclosures which includes date received, date delivered and more.
Train and Educate Based on Needs
Training is essential for safe and compliant enterprise-wide Release of Information. This goes for the HIM department as well as any other employees that release PHI. Well-trained ROI staff keep the flow of information running smoothly. Based on the individual department's most common requests, ROI training should be focused on accuracy, include all HIPAA privacy basics, and include the following six PHI disclosure management fundamentals:
Track and monitor each type of request being received.
Define each type of request.
Emphasize accuracy.
Reiterate minimum necessary.
Coach personnel on patient requests.
Direct requests to HIM.
Establish HIM as the Enterprise-wide PHI Gatekeepers
Annual HIM reviews and continuous communication with other departments that release information are essential to mitigate breach risk, expedite payer reimbursement, and prevent a requester dissatisfaction crisis. Non-HIM staff are focused on their core competency areas and are rarely trained in proper PHI disclosure management. The result is often hasty PHI processing and increased risk of breach. To mitigate risk while also ensuring the appropriate ROI, HIM departments should maintain oversight of PHI disclosure management across the entire enterprise—not just within HIM.
Complete the form below to download MRO's eBook "Breach Risk in Release of Information: Don't Leave Risk to Chance" and learn strategic, enterprise-wide approaches to PHI disclosure management and mitigating breach risk.
DOWNLOAD MRO'S EBOOK "BREACH RISK IN RELEASE OF INFORMATION: DON'T LEAVE RISK TO CHANCE."