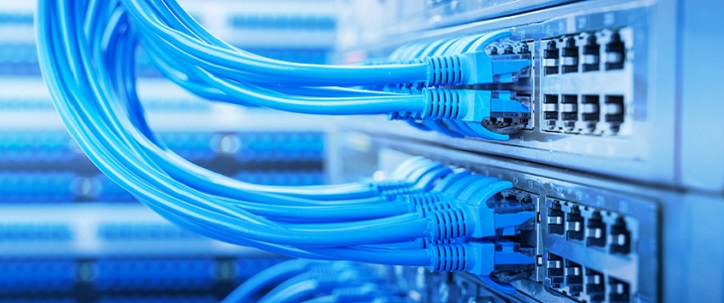 In today's fast-changing healthcare environment, health information management (HIM) professionals encounter a variety of challenges, including Information Governance, standardizing disclosure processes across an enterprise, operating in an environment of disparate information technology (IT) and paper systems, managing data integrity, and navigating the sharing of electronic Protected Health Information (ePHI) and interoperability initiatives. These challenges, however, can be turned into opportunities for forward-thinking, tech-savvy HIM leaders to establish organizational leadership and develop innovative strategies.
MRO will lead an educational session at the upcoming AHIMA Convention and Exhibit in Baltimore exploring some of these opportunities. Alongside our Release of Information (ROI) client Charlotte Walton-Sweeney, RHIT, Director of HIM for Lancaster General Health/Penn Medicine, we will discuss how HIM leaders can leverage technology to improve operational efficiency, increase security and mitigate breach risk.
The following is a sneak peek into some of the ROI tips we'll cover:
1. Deploy an enterprise-wide ROI platform
MRO research shows as many as 40 disclosure points in a health system, including HIM, radiology, billing offices and physician practices. Deploying one platform across a health system ensures standardized policies, procedures and technology are in place; improves compliance; and provides centralized oversight of ROI.
2. Utilize integrations with EMR and other hospital IT systems
Automating manual steps of the ROI process by enabling system integrations saves time and drives accuracy. Sophisticated ROI vendors off such system integration solutions, like MROeLink®. At its core, MROeLink is a direct synchronization between MRO's PHI disclosure management platform, ROI Online®, and the ROI module within the Epic electronic medical record (EMR) system. It also includes a variety of other IT system integrations, such as an MPI patient lookup feature, which enables HIM staff to electronically access patient identifiers and demographics, and encounter history directly within ROI Online, eliminating the need for copying or retyping information.
3. Implement electronic delivery methods
Implementing electronic delivery methods, such as portal technology, esMD for CMS audits, integrations with the U.S. Social Security Administration for disability determination, and Direct Secure Messaging all improve efficiency by reducing associated time and labor, and reduce risk by moving paper processes to secure, electronic methods.
4. Leverage Quality Assurance (QA) technology
Technology can be used to enhance QA in the ROI process. For example, MRO's record integrity application IdentiScan® is powered by optical character recognition (OCR) technology that "reads" medical records to identify comingled records, resulting in accuracy rates of 99.99 percent.
Be sure to attend our session at AHIMA to learn more, and complete the form below to request a copy of a case study detailing how Lancaster General Health/ Penn Medicine partnered with MRO to improve ROI quality, service and efficiencies.
Fill Out Form to Receive Lancaster General Health/Penn Medicine Case Study