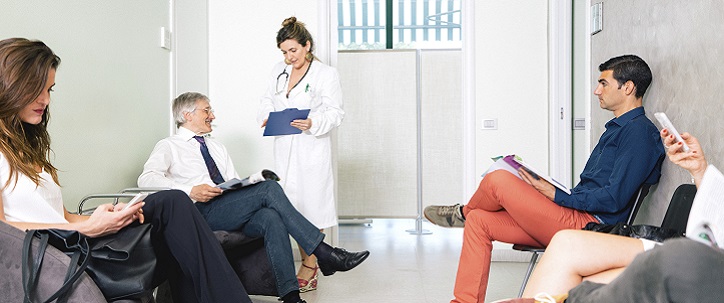 As advancements are made in health information technology, allowing for easier access to Protected Health Information (PHI), the risks inevitably grow. This year alone, more than 220 PHI breaches affecting 500 patients or more have been reported. While large breaches caused by cyber attacks are often the center of media discussion, smaller breaches caused by incidents like the improper disclosure of PHI are much more common.
Smaller breaches are gaining more attention from the Department of Health and Human Services' (HHS) Office for Civil Rights (OCR). Earlier this year, the OCR announced the initiation of a new program to more thoroughly investigate breaches impacting 500 individuals or less. These breaches, just like larger ones, are costly, not only in dollars, but in reputational damage as well. Medical practice leaders should to be ready.
Here are four steps medical practices can take to minimize breach when disclosing PHI:
1) Institute multiple levels of Quality Assurance
Instituting multiple levels of Quality Assurance (QA) is a must for breach prevention. An estimated 20 to 30 percent of Release of Information (ROI) authorizations are initially invalid, and 5 percent of EMRs have record integrity issues, such as comingled patient records. Without multiple check points to validate HIPAA compliance and record integrity, medical practices are highly susceptible to human error, which can lead to improper disclosure of health information. The best workflows for releasing medical documentation include having a second set of eyes on every authorization and on the health information being disclosed to lower the likelihood of improper disclosures.
2) Leverage technology to catch human error
Human intervention can only prevent a certain level of error; however, dedicated technologies are available to catch human error and improve accuracy. Innovations like MRO's IdentiScan® record integrity application, which uses optical character recognition (OCR) technology to assist record integrity specialists in reading every page of requests before release, work to catch human error and minimize the chance of disclosing records of wrong patients. IdentiScan pushes disclosure accuracy to an industry-leading 99.99 percent, well above the 90 percent average.
3) Implement proper training and education
To ensure accuracy and compliance while disclosing PHI, medical practice staff should be highly trained and specialized in HIPAA and state compliance. Since PHI disclosure management is not the core function of medical practice staff tasked with releasing medical records, this can become a tricky area. That's where a vendor with a high level of expertise comes in.
4) Partner with a dedicated PHI disclosure management firm
Partnering with a knowledgeable and advanced PHI disclosure management firm will help prevent breach. By outsourcing PHI disclosure management processes, medical practices can better standardize their systems for disclosure and allow practice staff to focus time and energy on other priorities, such as patient care. With the right partner in place – such as MRO – practices can achieve industry-leading turnaround times and the highest levels of accuracy, ensuring compliance every step of the way.
To learn more, fill out the form below to download our case study detailing how Lehigh Valley Physician Group partnered with MRO to improve accuracy and minimize breach risk.
This blog post is made available by MRO's general counsel for educational purposes only, as well as to give general information and a general understanding of the law, not to provide specific legal advice. This blog post does not create an attorney-client relationship between the reader and MRO's privacy and compliance counsel. This blog post should not be used as a substitute for competent legal advice from a licensed professional attorney in your state.
Download Lehigh Valley Physician Group Case Study