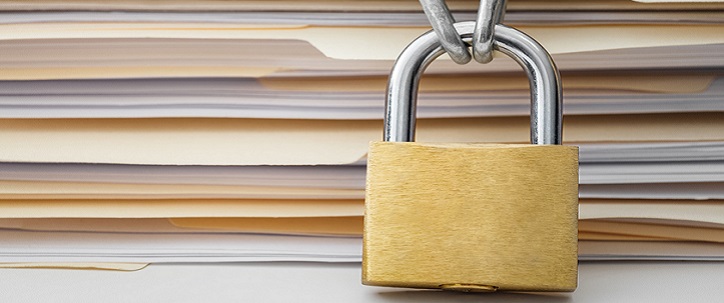 MRO recently hosted a webinar, "Skyrocket your HIPAA Compliance: 5 Stellar Tips for Providing Patient Access while Protecting Privacy," exploring ways Covered Entities (CEs) can provide patients and their personal representatives easy access to Protected Health Information (PHI), while staying compliant with HIPAA and protecting their data from breach.
As the title promised, we offered the following five tips:
1. Do not create patient access barriers
The HIPAA Privacy Rule requires CEs to provide patients and their personal representatives – persons with authority under state or applicable law to make healthcare decisions for a patient – easy access to their PHI for a "reasonable, cost-based" fee within 30 days of request. CEs can require the requests be made in writing and using their own supplied forms, but cannot create barriers or unreasonably delay patients from obtaining PHI.
2. Implement the HIPAA Security Rule's safeguards
This includes:
a. Administrative Safeguards: Administrative actions to manage security measures to protect electronic PHI (ePHI).
b. Physical Safeguards: Physical measures to protect electronic information systems and related buildings and equipment from natural and environmental hazards, and from unauthorized intrusions.
c. Technical Safeguards: Technology used to protect and control access to ePHI.
3. Standardize and centralize
Standardizing PHI procedures and centralizing Release of Information (ROI) processes reduces the risk of HIPAA violations and decreases the number of PHI disclosure points, lessening the chance of improper disclosure and breach.
4. Educate and train workforce members
Often times, compliance issues are caused by unintentional actions taken by workforce members who are not familiar with the proper policies and procedures for the use and disclosure of health information. With this in mind, it is important to create a culture of compliance. Workforce members should undergo formal training at least once a year to ensure compliance with applicable federal and state laws, and the effectiveness of this training should be tested through measures such as phishing exercises and desk audits.
5. Monitor Business Associate compliance with HIPAA
CEs are required to enter into Business Associate Agreements (BAAs) with their Business Associates (BAs), as BAs are now liable for violations of the HIPAA Security Rule, Privacy Rule and Breach Notification Rule.
The webinar also included an update on HIPAA Compliance Enforcement, including information on Phase 2 of the Office for Civil Rights (OCR) HIPAA audits, which began in March 2016.
To receive a recording of the webinar, please fill out the form below.
This blog post is made available by MRO's general counsel for educational purposes only, as well as to give general information and a general understanding of the law, not to provide specific legal advice. This blog post does not create an attorney-client relationship between the reader and MRO's privacy and compliance counsel. This blog post should not be used as a substitute for competent legal advice from a licensed professional attorney in your state.
Receive a Recording of our Webinar