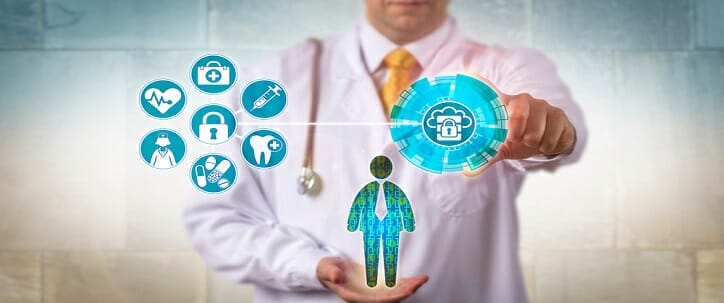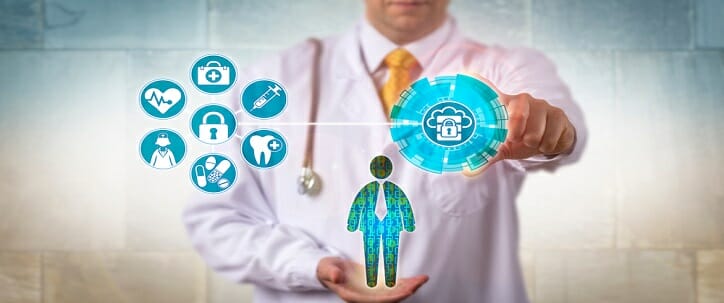 On August 15, 2018, my colleague Rita Bowen, MA, RHIA, CHPS, CHPC, SSGB, Vice President of Privacy, Compliance and HIM Policy and I presented the third part of our four-part healthcare compliance webinar series. In this webinar titled "Cybersecurity: Protecting Your Healthcare Enterprise," we covered points that healthcare organizations should consider to safeguard Protected Health Information (PHI) and increase their overall security posture.
Access Management
Policies and Procedures
HIPAA requires a number of administrative safeguards to protect PHI, specifically ePHI. Policies and procedures must be in place to ensure implementation and maintenance of appropriate protection.
• Workforce security is a critical piece to guide the proper use of PHI by anyone who is allowed access—including physicians, employees, volunteers and BAs.
• Information access authorization specifies who has access and why, based on minimum necessary guidelines.
• Ongoing security training supports accountability and access management.
Threat Prevention, Detection and Response
Prevention
Even with the most advanced technology, granting people access to systems remains one of the highest risks of introducing the possibility of serious incident. Attendees were reminded that policies and technologies must have additional controls in place:
• End user education and social engineering testing
• Strong passwords and account creation steps
• Malicious software protection
• System hardening practices
Detection
If something goes awry, it is important to have alert mechanisms in place—automated, manual or a combination of the two. For example, manual alerting includes 24-hour hotlines to report suspicious behavior. Technology applications such as FairWarning automatically trigger alerts to potential privacy violations. System log reviews are a good indicator of behavioral anomalies. Best practice is to leverage technology to automate data protection and ensure proper detection.
Response
In the event of an alert across the enterprise, a tested and documented incident response plan is necessary to ensure immediate response to a breach. The plan should include defined roles and responsibilities, testing scenarios and cyber insurance impacts. How will your organization ensure breach prevention considering the penalties being levied for high-exposure incidents?
At MRO, we have a dedicated incident response team. Part of their responsibility is to know state specifications, timeline controls and documentation requirements for proper reporting to the right people at the right time.
Information Governance
Information Governance is integral to an effective data security program. Incident response should be part of an enterprise information governance program—policies, procedures, tools and techniques that an organization applies to safeguard information and systems. Data classification and data mapping are essential tools to guide system impact assessments. Think about how and where your data goes and the importance of protection throughout its life cycle in your custody.
Risk Register
A risk register is a vital tool that lists all identified risks along with your organization's risk score, responses, triggers, consequences and related information. Unlike a one-and-done document, this register is a fluid living document that must be constantly updated to reflect an accurate assessment of risk management and your security posture.
Cyber Extortion
With ransomware on the rise, user awareness training is more important than ever before. Additional protection measures include a formal ransomware policy and use of sophisticated technology to minimize attacks. Attendees received insights based on various types of cyber extortion including email and texting, along with examples of protection activities to promote cybersecurity.
To learn more about strategies to protect your healthcare enterprise, fill out the form below to receive a copy of this webinar.
Request MRO's Cybersecurity Webinar