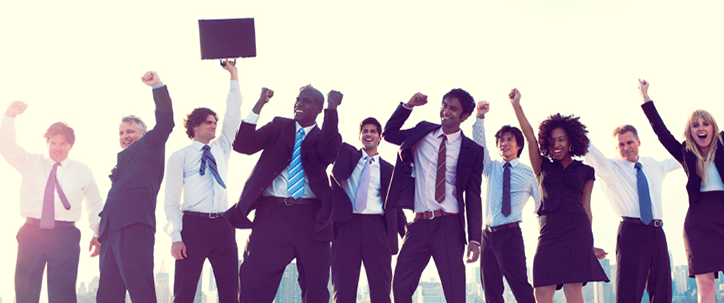 As Release of Information (ROI) processes continue to evolve, forward-thinking health information management (HIM) directors are moving their previously in-house ROI workflows to outsourced vendors who offer the specialized services, trained workforce and advanced technologies needed to meet today's demands.
When researching ROI vendors, it's important to ask the following questions when evaluating potential partnerships:
How is the vendor rated by KLAS?
KLAS is an organization that rates healthcare companies based on customer feedback in the following areas: sales and contracting; implementation and training; and service and support. KLAS began ranking ROI in 2012, and in June 2015 released its HIM Services report, which covered ROI, transcription and coding. The scores and comments from HIM professionals and C-level executives should be carefully considered when researching potential partners.
What role will the vendor's staff play in improving quality?
Many ROI vendors offer a variety of service models, such as staffed, shared or remote, but regardless of the model, the most sophisticated partners will offer clients extra levels of team support and services, such as a Requester Services division that includes a call center to handle all requester inquiries and status checks. Some ROI partners will also offer personalized support to patients, with a heightened sense of empathy, such as MRO's Patient Advocate program.
By leveraging multiple support teams who are highly trained in ROI and their specialized support functions, and by providing regular access to management, advanced ROI vendors essentially offer a 'no single point of failure' approach to ROI.
How many levels of Quality Assurance (QA) are applied to the vendor's workflow?
Incorporating multiple levels of QA to ROI workflows is essential, given that 20 to 30 percent of ROI authorizations are invalid, and 10 percent of authorizations could be processed with errors if not reviewed a second time.
Even with the best training, human error will result in comingled records being shared 0.7 percent of the time. That may seem like a small number, but imagine a hospital releasing 100,000 records annually – that's 700 mixed patient records likely to be shared, resulting in potential breach.
The most progressive ROI partners will use record integrity applications – like MRO's proprietary optical character recognition (OCR) technology, called IdentiScan®, to scan each page of a record for comingled data. With 5 percent of electronic medical records (EMRs) containing data integrity issues, such technology is crucial in a ROI partner.
How is technology leveraged to improve service levels?
In addition to providing QA through record integrity applications, the most sophisticated vendors will also offer EMR integrations, such as MROeLink®, which improves efficiency and reduces keying errors by interfacing with an organization's Master Patient Index (MPI), Epic's ROI module, or other information technology systems.
Vendors with strong technology capabilities should also have interfaces with government agencies, such as the U.S. Social Security Administration (SSA) for automating Disability Determination Services (DDS) and the Centers for Medicare & Medicaid Services' (CMS) to reduce turnaround times and labor for fulfilling DDS and audit requests.

To request a side-by-side comparison of how partnering with MRO for ROI services compares to both in-house processing and other ROI vendors, please fill out the form below.
Request Side by Side Comparison