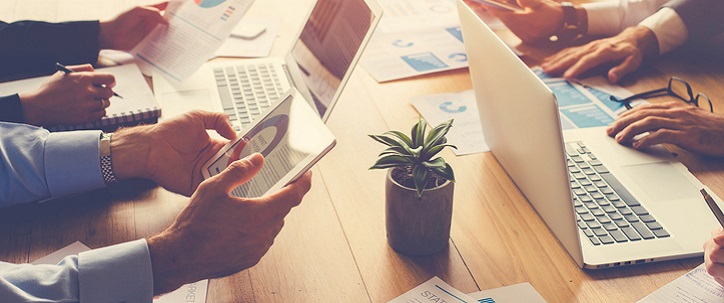 This guest post is by Charlotte Walton-Sweeney, RHIT, Director of Health Information Management for Lancaster General Health/ Penn Medicine
I recently co-authored an article for ADVANCE for Health Information Professionals with MRO's Vice President of Information Technology (IT), Anthony Murray. In the article, we looked at how extensive planning, collaboration and technology helped Lancaster General Health/ Penn Medicine (LG Health/ Penn Medicine) improve accuracy, security and efficiency in our Protected Health Information (PHI) disclosure management processes.
Establishing strong Information Governance
Mergers are set to rise in 2017. These mergers demand not only system integrations, but also standardization of Release of Information (ROI) policies and processes to ensure compliance with HIPAA and internal policies. Strong Information Governance (IG) can help ensure HIPAA compliance, PHI security and data integrity. Collaboration between Health Information Management (HIM) and IT departments is essential in developing an effective IG plan, as each group brings unique expertise to the table.
Collaboration yields benefits for Lancaster General Health/ Penn Medicine
At LG Health/ Penn Medicine, we wanted to use technology to automate processes and improve quality and turnaround times for an estimated 50,000 annual ROI requests. The first step was selecting a new PHI disclosure management partner.
After a request for proposals for ROI services was issued, the new vendor selection process took about 18 months. The search included collaboration between HIM and IT while vetting candidates, presenting options and helping establish realistic implementation timelines.
We selected MRO as our vendor, as they offered high levels of service quality and unique technology, including a seamless integration with our organization's Epic EMR. MROeLink® offers a direct synchronization between Epic and the ROI Online® platform, eliminating dual data entry and other duplicative processes, and automates typically manual steps. MRO also performs redundant Quality Assurance (QA) checks, including the use of their record integrity application, IdentiScan®.
Since the beginning of our partnership with MRO, approximately 13,000 improper disclosures have been prevented by redundant QA, including through the use of IdentiScan, which uses optical character recognition technology to help identify potential comingling of records within charts prior to PHI disclosure. Additionally, the use of MROeLink has cut LG Health/ Penn Medicine's processing times by 50 percent.
Offering more than just technical support and expertise, MRO also educated both our HIM and IT departments to understand changes with HIPAA and other regulations, and provides regular, ongoing training programs to help us stay compliant.
We were also so taken with the prompt and effective service MRO delivered to ensure requester satisfaction that we had their education leadership train hospital HIM staff in customer service. We have recognized improvements in our overall customer service and patient satisfaction.
Fill out the form below to receive MRO's LG Health/ Penn Medicine case study and learn more about how collaboration and technology helped us improve PHI disclosure management.
Fill Out Form to Receive Lancaster General Health/Penn Medicine Case Study