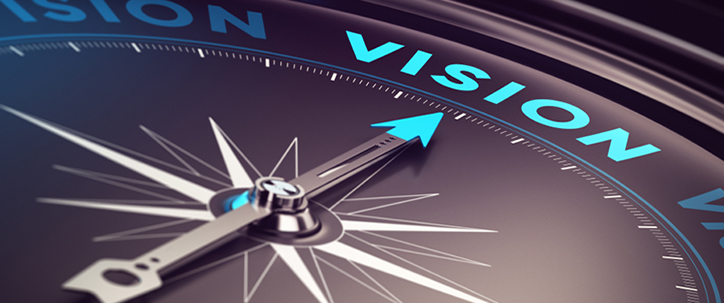 When MRO was founded in 2002, the healthcare industry was significantly different than it is today. Electronic medical records (EMRs) were in their infancy, and faxing and postal mail were the primary methods of compliantly exchanging Protected Health Information (PHI).
Fast-forward to 2016, and electronic PHI (ePHI) exchange is everywhere. While more efficient to manage, ePHI also raises new challenges and risks for healthcare provider organizations. With the start of the New Year, it is the ideal time to discuss the evolving state of PHI exchange with MRO's co-founder and CEO, Steve Hynes, and how MRO will help clients rise to the challenges and mitigate those risks. In the first part of this discussion, Steve describes how MRO has evolved since its founding. In part two, Steve will describe what he sees for the future of MRO and the healthcare industry.
Q: How has your vision for MRO evolved since the company was founded in 2002?
When we founded MRO, our focus was on building a Release of Information (ROI) platform that would enable healthcare providers to process ROI in-house while partnering with MRO to provide Quality Assurance (QA), requester customer service and fulfillment, such as billing, collections and distribution. This is still what MRO offers as our ROI Shared Services model today. Since then, we have evolved our platform to be leveraged in fully-outsourced Staffed and Centralized Remote Services models that provide flexibility to meet client needs. We've also enhanced the platform to include new technology features that enable clients to exchange PHI at the highest accuracy and efficiency rates.
With a continued focus on innovation, technology and unparalleled service, MRO's vision has expanded beyond ROI to address the many privacy and security compliance challenges healthcare organizations face in today's age of information exchange and interoperability.
Q: What changes in the healthcare industry and/or MRO caused your vision to evolve?
EMR systems and health information exchange (HIE) have fundamentally changed the way healthcare organizations manage and share PHI. Health information management (HIM) and a myriad of other departments in a healthcare enterprise are accessing and exchanging ePHI with more requesters than ever before. There are several reasons behind the increased demand for medical records from patients and third-party requesters, such as the rising tide of payer audits that may require providers to share thousands of records at a time.
MRO was ahead of the curve in addressing these issues by enhancing our technology and expanding our service offerings so we could help organizations manage and share PHI more efficiently and productively, while improving HIPAA compliance in their exchange processes.
Q: What are some aspects of the vision that haven't changed?
We set out to build the best PHI disclosure management platform in the industry and that remains an important component of our value proposition. In 2016 and the coming years, we will continue to enhance the platform with additional functionality and safeguards as ePHI exchange continues to expand across the industry. However, our vision will always include an unwavering focus on exceptional service quality.
Q: To what do you attribute MRO's significant growth over the years, particularly in 2015 when the company was named to Inc. magazine's 5000 fastest-growing companies?
We have built a client-first culture that cuts across our entire organization. This enables us to be responsive to client needs and drives a high client retention rate. You can't grow if you don't retain your clients! Our move in November 2015 to our new larger National Service Center near our former corporate offices demonstrates that commitment to our culture.
To learn more about how our National Service Center serves our clients, watch our facility video here.
Sign up to be notified for future MRO blog posts