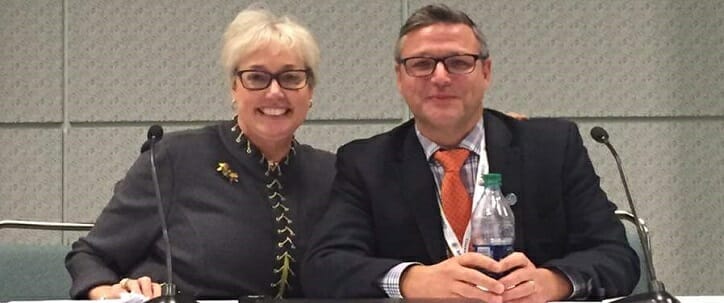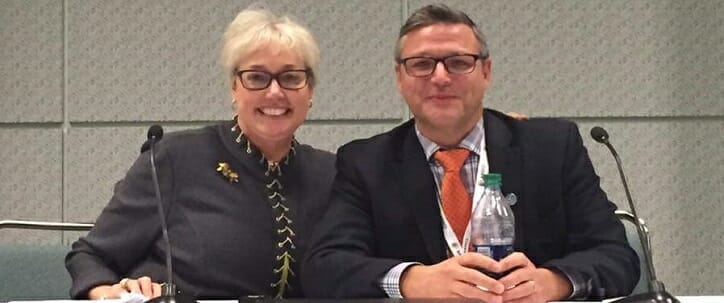 At the 2017 AHIMA National Convention and Exhibit, Rita Bowen, MA, RHIA, CHPS, CHPC, SSGB, and I co-presented a session titled "Essentials for Business Associate Management: Due Diligence and Ongoing Risk Analysis." In this presentation, we discussed ways to manage risk associated with Business Associates (BAs) for Covered Entities (CEs).
Rita and I reviewed industry trends around the renewed focus on vendor relationships and compliance, and the Office for Civil Rights' (OCR) increased scrutiny of BAs. We covered many key components of thorough due diligence when evaluating BAs, and the necessary ongoing risk analysis once partnered.
The audience learned best practices that they can incorporate into their risk assessment process, which will make Business Associate management more bearable. Below is a video interview where I recap the presentation.
Video Recap: Managing Risk Associated with Business Associates for Covered Entities
Video Transcript
Anthony: I am Anthony Murray, Vice President of Information Technology for MRO.
Question: Tell us a little bit more about your presentation and the topic of BA Management.
Anthony: Today, Rita Bowen and myself presented on managing risks associated with Business Associates for Covered Entities. I think primarily what we were trying to drive home was a consistent approach to assessing risk when doing business with Business Associates within the Covered Entity space. It is a broad and deep topic. We covered a lot of different ways and concepts, so hopefully they came away with some ideas that they can incorporate into their risk assessment process to hopefully make their dealing with BAAs (Business Associate Agreements) a little bit more bearable.
Question: What best practices did you discuss during your presentation?
Anthony: We talked a lot about access controls, understanding the governance that's in place, and trying to read the maturity scales of the Business Associates. What it really boiled down to was hopefully distilling down and understanding the services that the vendor is providing and associating the appropriate risk level to them. Based on the risk level, you hope to identify how deep into the privacy and security controls that they have in place are important to you as a company.
Question: What is MRO doing to address this topic?
Anthony: MRO is doing a number of things to help address this topic. One, is we have ongoing certifications to help augment what our CEs are going to do to assess us from a risk perspective. So, we're trying to achieve things like HITRUST and perform our SSAE 16 and SOC type 2 audits. In addition, we also employ a number of very transparent controls that we talk about from the very onset of our relationship with our clients. How we manage access controls, how we report incidences and privacy threats all the way down to even giving access to our end user ongoing training seminars.
Question: What are some of the biggest trends and themes you've noticed at this year's convention?
Anthony: I actually think this was one of the bigger topics between cyber and general privacy concerns with some of the changes in legislation. What you're seeing is a continued focus on the business associates and risk they present. We saw a lot of good traction that we're getting the paper work done when it comes to managing your business associates, but continuing to develop and look at the threat profile of the BAs continues to be a hot topic here.
Question: What is your favorite part about AHIMA?
Anthony: My favorite part of AHIMA is being around people who are all sharing the same struggles, challenges and opportunities that I'm facing. As a Business Associate, I'm confronted with CEs and other other agencies like ourselves that provide services to these hospitals all dealing with the same problems and being able to come together as a community and discuss it is just so reassuring that we're not left out on an island.
To download slides from MRO's Business Associate Management presentation, complete the form below.
DOWNLOAD MRO'S BUSINESS ASSOCIATE MANAGEMENT PRESENTATION