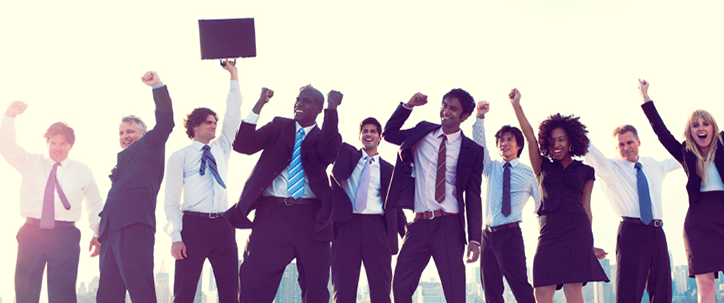 On May 1, 2017, MRO celebrated our 15th anniversary. As the company continues to grow and evolve, we keep a focus on our "people" – hiring, training and retaining the best and brightest in the industry. Employee retention isn't an easy feat in the Release of Information (ROI) industry – in fact, the average turnover rate for ROI staff is around 40 percent. At MRO, we keep our turnover at an impressively low 15 percent.
To celebrate our 15th anniversary, we collected a list, through a voluntary employee survey, of the top 15 reasons MRO employees love their release of information jobs. Any employer can learn a lesson or two from the results.
15 Reasons MRO Employees Love Their Release of Information Jobs
Great managers – Managers are a huge indication of employee job satisfaction, and a major reason employees stay or go. At MRO, we have programs to develop enthusiastic managers who coach team members to be successful.
Flexible scheduling – People cherish the ability to maintain work life balance.
Enjoyable work – When work is fun and meaningful, employees tend to go the extra mile. I heard an anecdote that really encapsulates this idea. It goes like this: three people were crushing rocks side by side at a construction job, when they were asked, "What is your job?" The first person answered, "My job is to do whatever I am told so I can get a check." The second person replied, "My job is to crush rocks." The third person said, "My job is to build a temple."  Ask yourself, which of these workers do you think is the happiest?
Coworkers – They're the best! At MRO, we treat coworkers with the same level of customer service as anyone else.
Growing company – MRO has been listed on Inc. 5000's fastest growing companies list for two years in a row. When a company is growing, not only is it exciting, but it's an indication of stability.
Fast-paced and exciting jobs – Fast-paced jobs make the day go by. Nobody wants to be bored with all the time we spend on the job!
Making a difference – We are all in search of a clear and driving purpose for our lives, and want to contribute to something bigger than ourselves. At MRO, our work world offers a great opportunity for people to connect with a purpose. We make a difference in the lives of patients, requesters and our clients by getting the right PHI to the right requesters, on time. We remind our teams regularly that they are "everyday heroes."
Career advancement and promotion opportunities – Developing employees, and promoting within, support a positive culture. That's our approach at MRO. We also encourage our credentialed health information management (HIM) staff to pursue their educational goals by contributing towards membership dues to the American Health Information Management Association (AHIMA).
Team culture – When everyone is in harmony, working towards a team mission, employees tend to be fulfilled. At MRO, we take pride in our culture, which is based on MRO's core values of passion, accountability, respect, trust, nurture, excellence and reputation.
Valued ideas and opinions – Everyone wants to be heard, and employees with great ideas can make a huge impact on a company's success, from improving efficiency with technology ideas, to enhancing quality and service through recommending adjustments to workflow.
Leadership that cares – Leaders, from executive management to direct managers, can cheer staff to achieve their highest levels of excellence.
Stability – When a company is stable, employees have one less thing to worry about. Employees can rest assure with job security, benefits, wages, etc.
Great benefits – Employees don't take these for granted! Healthcare insurance, personal time off, etc., all support an employee's wellbeing, attitude and commitment to the company.
Company reputation – MRO has been rated #1 by KLAS for four years in a row, and noted for having both the highest quality and fastest turnaround times in the ROI industry. It's inspiring to be part of a company that is rated top in its field!
Training programs – People want fun, interactive and easily accessible training – not a boring, old PowerPoint template that has been in use for ten years. MRO Academy is MRO's primary training tool, offered via a web-based learning management system. Training is continuously updated and offered through the virtual platform.
Other reasons MRO employees listed for loving their jobs included competitive wages, educational opportunities, employee recognition, fun events and charity activities.
In an incredibly competitive business environment, hiring and retaining top talent can be challenging. However, if you listen carefully to what your employees say they love about working for your company – and continue to do more of that – chances are you'll keep the best of the best working for your organization.
Sign Up for Future Blog Posts